August 20, 2019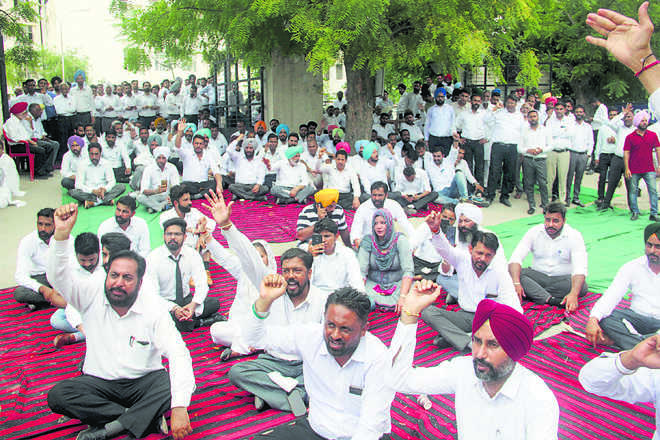 The strike by lawyers on Tuesday entered its third day. The lawyers have been protesting against the Bathinda police for registering a case against former District Bar Association president Navdeep Singh Jeeda.
On Tuesday, they protested on the road outside the SSP office. District Bar Association (DBA) president Kanwaljit Singh Kutti said, "We have given a call for a state-level protest for Wednesday and advocates will suspend work in the district."
He said they want cancellation of a case registered against Navdeep Jeeda and action against police constable Ranjit Singh.
While addressing the protesters, lawyers alleged that without holding any probe into this incident, the police announced the verdict by registering a case against advocate Navdeep Jeeda. They said no action had been taken on the complaint of Jeeda against Ranjit Singh, who fractured his nose.
Members of Punjabi Maa Boli Satkar Sabha have announced their support to the lawyers in this incident.
…
https://www.tribuneindia.com/news/bathinda/assault-case-lawyers-up-in-arms-against-city-police/820417.html
https://www.tribuneindia.com/news/bathinda/lawyers-aap-come-in-support-of-jeeda/820006.html
https://timesofindia.indiatimes.com/city/chandigarh/aap-leader-fights-with-traffic-cop-over-no-entry-booked/articleshow/70720044.cms
https://www.hindustantimes.com/cities/bathinda-aap-chief-booked-for-assaulting-traffic-cop/story-0evwPyzXaWaY9I2pXuj2TK.html