October 9, 2019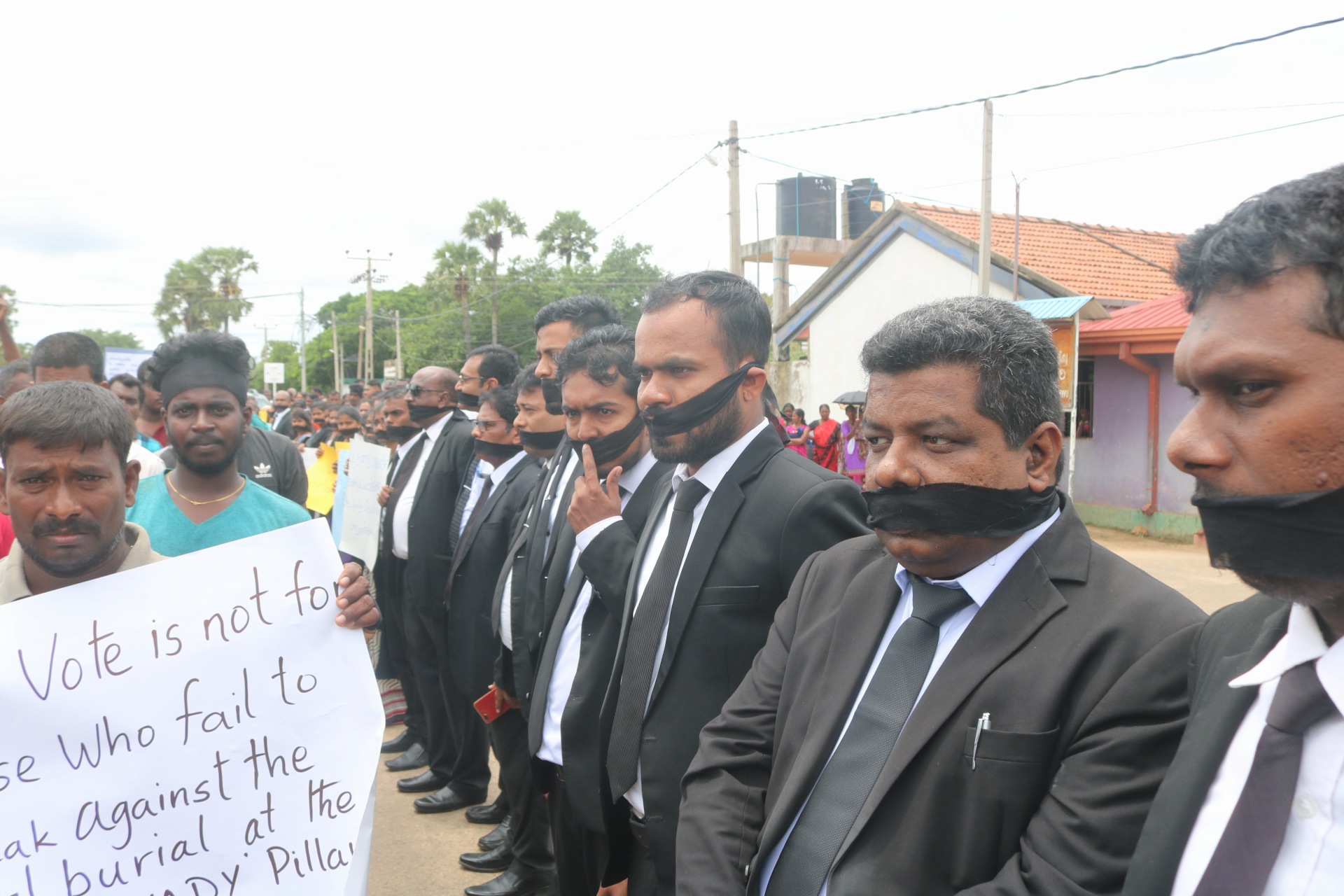 In light of the police-facilitated mob violence perpetrated with impunity against Tamil lawyers outside the Mullaitivu Magistrate court in North-East Sri Lanka on Monday, September 23, 2019, as well as the state-sanctioned and police-facilitated open public defiance of a court injunction that precipitated the assault, Transnational Government of Tamil Eelam (TGTE)has launched a petition calling on the United Nations Special Rapporteur on the Independence of Judges and Lawyers, Mr. Diego García-Sayán, to secure a country visit to Sri Lanka without delay in order to investigate, document and report on the historic and ongoing gross violations of the independence of Tamil judges and security of Tamil lawyers, in the island of Sri Lanka.
"The events of September 23rd were not an isolated incident but rather only the most recent episode in Sri Lanka's long history of blatant disregard for the rule of law, the separation of powers, and human rights when it serves the Buddhist Sinhalese ethnocratic state agenda," said TGTE Prime Minister Visuvanathan Rudrakumaran. "These events have provoked moral anger among lawyers and human rights activists worldwide."
"We cannot let these actions go unanswered. An attack on an Eelam Tamil lawyer is a threat to all Eelam Tamil lawyers to perform their legal obligations. The international community, especially institutions that consider themselves human rights guardians, cannot afford to turn a blind eye in this matter. Silence in the wake of events like these is what allows impunity to reign.", Mr. Rudrakumaran added.
The specific court injunction defied was one prohibiting the administration of Buddhist funeral rites on the grounds of a Hindu temple in Mullaitivu, part of the traditional Tamil Homeland. The Sri Lankan police sent to the area did not take any action to prevent the criminally-intended group of Buddhist adherents from successfully violating the injunction. Instead, Sri Lankan police escorted the group as it carried out the prohibited funeral rites and also barred Tamils from entering the area. Then, when members of the group harassed and physically attacked the Tamil lawyers present who had worked to secure the injunction and who attempted to question why the cremation was proceeding despite the legal order, the police merely watched. It is elucidating that, as reported in the Tamil Guardian, one monk "taunted the Tamil objectors by stating that Buddhist monks held supremacy in Sri Lanka."
…
https://www.einnews.com/pr_news/498685739/tgte-launches-petition-calling-for-un-response-to-recent-attack-on-tamil-lawyers-in-sri-lanka
https://www.tamilguardian.com/content/lawyers-continue-strike-across-north-east-after-assaults-buddhist-monks