May 24, 2018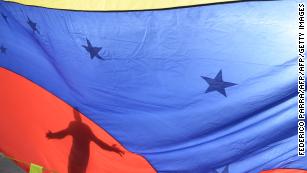 The world, of course, already knows, as do the Venezuelan people, that the country long ago ceased to be a democracy. Maduro, no matter what he claims happened in Sunday's election, is a dictator.
At a time when a global wave of authoritarianism is rising, a closer look at the Venezuelan tragedy reveals what was at the center of the power-grab: the dismantlement of the rule of law. It was this crucial tactic that turned one of Latin America's 
most enduring democracies 
into a basket case of social and economic collapse.
…
Venezuela offers a case study in how by politicizing the law, the regime — incompetent in every other respect — managed to seize control of the country without the need to impose military rule.
…
Although the constitution guaranteed judicial independence, the Supreme Court, through its Judicial Commission, has the power to remove at will any of the "provisional" judges — more than half of the judges in Venezuela. According to the International Commission of Jurists, "the separation of powers is non-existent," in Venezuela. The judiciary has become an instrument of the President and his party.
…
https://edition.cnn.com/2018/05/24/opinions/venezuela-maduro-dictatorship-opinion-ghitis/index.html
https://en.wikipedia.org/wiki/Judiciary_of_Venezuela