28/09/21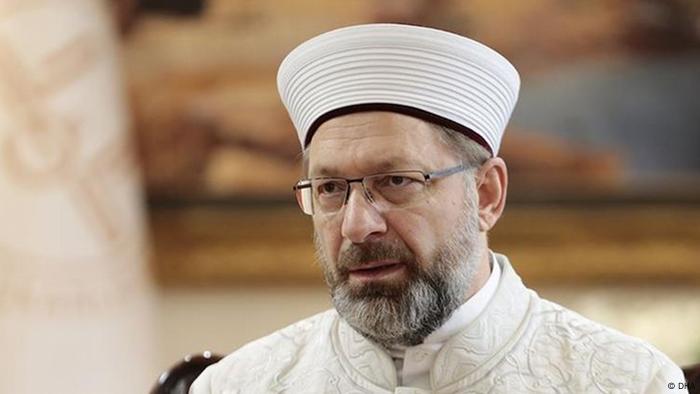 The Chair and Executive Board Members of the Ankara Bar Association are accused of the crime of "insult". They risk up to two years in prison. Similar proceedings for Diyarbakır lawyers. In a Friday sermon Erdogan's loyalist, Ali Erbaş,  had condemned LGTBI+ and HIV-positive people, calling them deviants.
Turkish authorities have indicted Chair and Executive Board Members of the Ankara Bar Association on charges of criticizing the (powerful) head of Religious Affairs Ali Erbaş, who in a sermon had condemned LGTBI+ and HIV-positive people. If found guilty for the content of the open letter, the members of the association risk a sentence of up to two years in prison.
The affair was triggered by a sermon given during Friday prayers by Ali Erbaş, a loyalist of Turkish President Recep Tayyip Erdogan who has based his power on the combination of nationalism and Islam, in which he stigmatized homosexuals, trans and HIV positive people. Homosexuality and adultery, he had said, "brings diseases and degenerates the generation."
"Hundreds of thousands of people a year are exposed to the HIV virus caused by this great haram, which passes as adultery in the Islamic Literature. Let's come and fight together to protect people from this kind of evil".
In response, the leaders of the association have issued a statement in which they attacked the religious leader, accusing him of discriminating against a part of the population and of having remained "behind the centuries" with words that foment "hatred" from the height of a prestigious state office. In this document, the magistrates have identified the extremes for an indictment, putting in state of charge for "insult" promoters and signatories of the initiative.
While the first hearing of the trial will be held at the Ankara 16th Heavy Penal Court on November 11, 2021, the executives of the Ankara Bar now face 1 year to 2 years in prison for allegedly "insulting a public official due to his or her duty for expressing beliefs, thoughts and opinions."
[…]
http://www.asianews.it/news-en/Ankara,-lawyers-on-trial-for-criticizing-the-head-of-Religious-Affairs-54157.html
https://bianet.org/english/lgbti/250950-ankara-bar-association-put-on-trial-for-criticizing-president-of-religious-affairs
https://www.dw.com/en/turkeys-diyanet-religious-body-threatens-secularism/a-59289180#:~:text=Ali%20Erbas%20heads%20Diyanet%2C%20Turkey's,many%20more%20highly%20controversial%20statements.
https://www.reuters.com/world/middle-east/turkeys-top-islamic-cleric-moves-centre-stage-irking-secularists-2021-09-22/
https://m.bianet.org/5/147/250390-159-year-prison-sentence-for-lawyers-was-based-on-non-existent-evidence
https://en.wikipedia.org/wiki/Ali_Erba%C5%9F
https://bianet.org/1/150/250946-diyanet-isleri-baskani-ni-elestiren-ankara-barosu-na-dava (TURKCE)
https://www.ouest-france.fr/monde/turquie/turquie-ali-erbas-l-imam-de-choc-du-president-erdogan-15eef00c-161e-11ec-b71b-565657b89003 (FRANCAIS)
https://fr.wikipedia.org/wiki/Ali_Erba%C5%9F