September 7, 2019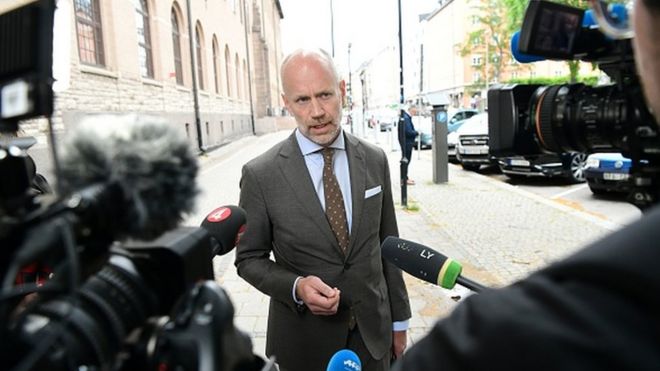 A prominent Swedish lawyer who represented US rapper ASAP Rocky in a recent assault case has reportedly been shot multiples times in Stockholm.
Police were called to a shooting in Kungsholmen at around 09:00 local time (07:00 GMT) on Friday.
Paramedics took one person, a man in his 50s, to hospital with gunshot wounds, police said.
The Swedish Bar Association has confirmed the victim is Henrik Olsson Lilja, CBS News reported.
Mr Lilja is reported to be in a serious but stable condition and one suspect has been arrested.
The lawyer represented ASAP Rocky after the rapper's arrest in Stockholm over an assault during a street brawl on 30 June.
…
https://www.bbc.com/news/world-europe-49616941
https://www.youredm.com/2019/09/07/asap-rockys-lawyer-shot/
https://www.aftonbladet.se/nyheter/a/1nwkRM/henrik-olsson-lilja-tack-for-allt-stod (SVENSK)
https://www.journaldemontreal.com/2019/09/06/un-ex-avocat-daap-rocky-blesse-par-balle-a-stockholm (FRANCAIS)