August 2, 2019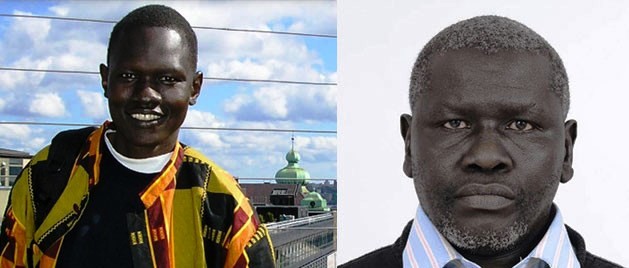 Hope For Humanity Africa and the Pan African Lawyers Union have sued the governments of South Sudan and Kenya over the abduction and possible subsequent murder of human rights lawyer Dong Samuel and activist Aggrey Idri.
The case is before the East African Court of Justice (EACJ) in Tanzania.
Speaking to Radio Tamazuj on Wednesday, South Sudanese lawyer, Wani Santino Jada said the complainants want explanations on circumstances that led to the disappearance and killing of both men.
Last month, Wani said, South Sudan and Kenya received official invitations from the EACJ, in which Attorney Generals of both nations were summoned to appear before the Tanzania-based court.
He added that Juba confirmed receipt of the invitation on July 18, while Nairobi confirmed receipt of the same letter on July 22.
Wan said several lawyers in the region are demanding that Juba and Nairobi be held liable for the killing of both men.
He revealed that the court had given the Attorney-Generals of the two countries 45 days to appear before the tribunal in Tanzania.
Wani stressed that the deportation of Dong and Idri from Kenya was a blatant violation of East African laws because there were no bilateral agreements between Juba and Nairobi to deport the two activists.
In May, a report submitted to the United Nations Security Council (UNSC), by a panel of experts tasked to probe the conflict situation in South Sudan, revealed that both Dong and Idri were kidnapped by the Internal Security Bureau of South Sudan in Nairobi.
It said the two men were then deported to Juba and executed three days later.
Dong, a renowned South Sudanese human rights lawyer and activist, and Aggrey Idri Ezbon, a member of the opposition SPLM-IO, disappeared from the Kenyan capital on 23 and 24 January 2017.
https://radiotamazuj.org/en/news/article/south-sudan-and-kenya-sued-over-killing-of-two-activists
https://www.dropbox.com/s/9bf6hqq6p58w5q8/1%20-%20%20Statement%20of%20Reference.pdf?dl=0
https://www.theeastafrican.co.ke/news/ea/South-Sudan-denies-execution-of-prominent-activists/4552908-5097446-uoxweo/index.html
https://www.voanews.com/africa/un-panel-south-sudan-killed-activists
https://www.amnesty.org/en/latest/news/2019/04/south-sudan-investigate-apparent-2017-killing-of-activists/
https://sudantribune.com/spip.php?article66958
South Sudan: Detention and Disappearance of Dong Samuel Luak and Aggrey Idri | Letter
South Sudanese lawyer Wani Santino Jada of Hope for Humanity Africa (H4HA)