September 13, 2018
Lawyer Valéria dos Santos was handcuffed for arguing with a magistrate in a court hearing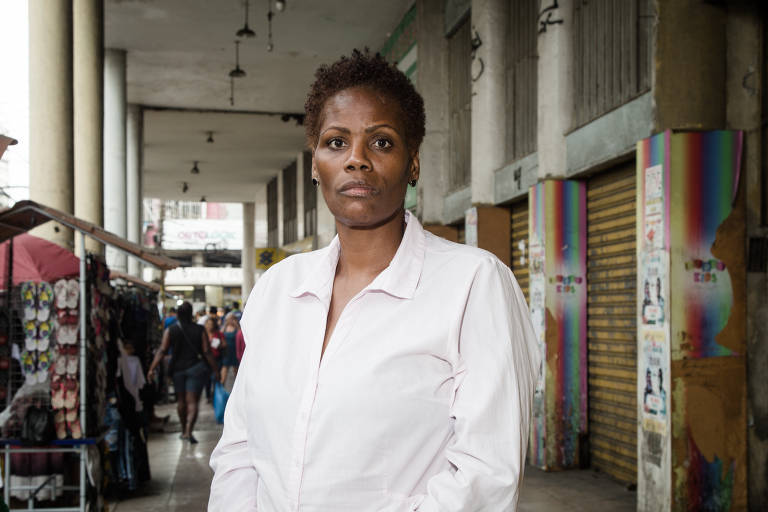 Lawyer Valéria Lucia dos Santos, 48, was handcuffed by policemen on Monday (10th) during a court hearing in Duque de Caxias, in the state of Rio de Janeiro.
Valéria and the magistrate started an argument because the lawyer asked to examine the defense's petition. The magistrate denied the request and called the police.
People present in the hearing recorded videos, but they don't give a complete picture of the discussion. The Brazilian Bar Association (OAB) said that Valéria was "absolutely correct" and the act was a severe violation of her rights. The Rio de Janeiro Court of Justice issued a statement saying that the magistrate asked for police reinforcements "in order to contain an attorney who was refusing to follow the magistrate's directions."
Valéria says she has felt prejudice at work and she doesn't feel represented in the legal system. However, she avoids associating her case with racism.
OAB's Rio de Janeiro chapter said it will sue the policemen and the magistrate. At the association's request, the initial audience was annulled and reschedule for the 18th, when it will be presided by a judge – in Brazil, a magistrate is a lawyer who assist in smaller courts, holding preliminary hearings, but the final decision on a case is from a judge.
Read below what Valéria's story, as told to Folha:
…
https://www1.folha.uol.com.br/internacional/en/brazil/2018/09/our-state-is-racist-but-if-i-call-it-out-im-whining-says-attorney-handcuffed-during-hearing.shtml?utm_source=newsletter&utm_medium=email&utm_campaign=newsEN
https://www1.folha.uol.com.br/cotidiano/2018/09/o-estado-e-racista-mas-se-falo-isso-e-mimimi-diz-advogada-algemada-no-rio.shtml (PORTUGUES)
https://epoca.globo.com/valeria-dos-santosadvogada-que-foi-presa-durante-uma-audiencia-apenas-por-querer-exercer-sua-atividade-23065299 (PORTUGUES)
http://www.ihu.unisinos.br/78-noticias/582695-oab-pede-afastamento-de-juiza-que-prendeu-advogada-valeria-lucia-dos-santos (PORTUGUES)
https://www.aasp.org.br/em-pauta/nota-publica-quanto-ao-desfecho-do-incidente-que-envolveu-advogada-valeria-lucia-dos-santos/ (PORTUGUES)
https://www1.folha.uol.com.br/cotidiano/2018/09/valeria-foi-algemada-em-um-conflito-entre-dois-advogados-afirma-juiz.shtml (PORTUGUES)
https://tudorondonia.com.br/noticias/lamachia-participara-de-desagravo-a-advogada-algemada-por-ordem-de-juiza-leiga,20820.shtml (PORTUGUES)
https://www.redebrasilatual.com.br/cidadania/2018/09/para-feijoo-agressao-advogada-negra-evidencia-vies-autoritario-do-judiciario (PORTUGUES)
https://www.cartamaior.com.br/?/Editoria/Direitos-Humanos/Prerrogativas-da-Advocacia-pra-que-m-/5/41738 (PORTUGUES)
https://www.odiariocarioca.com/noticia-2018-09-14-oab-rj-fara-ato-de-desagravo-a-advogada-algemada-em-jec-de-duque-de-caxias-9628292.carioca.html (PORTUGUES)
https://extra.globo.com/noticias/extra-extra/frente-em-defesa-da-advocacia-vai-homenagear-advogada-algemada-23075628.html (PORTUGUES)
http://politicadesmistificada.blogspot.com/2018/09/coletiva-sobre-o-caso-de-advogada.html (PORTUGUES)