02/11/21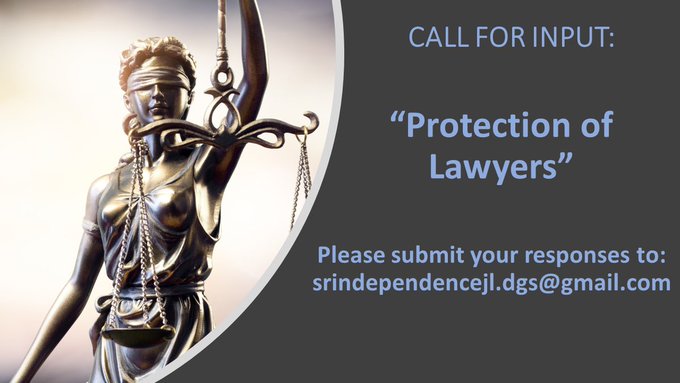 Questionnaire for civil society and bar associations
Taking into consideration the guarantees for the functioning of lawyers, contained in principles 16-22 of the Basic Principles on the Role of Lawyers, please describe the constitutional, legal, administrative and policy measures adopted in your country to enable lawyers to exercise their professional activities in favour of their clients in a free and independent manner
What entities and/or mechanisms are in place to prevent and/or punish interferences with the free and independent exercise of the legal profession? Please briefly describe them and specify whether they are independent bodies or if they belong to the administrative structure of the State.
Please indicate if there are any legislative, administrative, or institutional barriers that have hindered the work of lawyers and the exercise of the legal profession in your country, and describe them.
Please describe the role of the national bar association(s) in protecting lawyers and the free exercise of the legal profession. Is the bar association de jure and de facto independent from the State?
[…]
https://independence-judges-lawyers.org/un-press-releases/call-for-input-protection-of-lawyers/
https://www.ohchr.org/EN/Issues/Judiciary/Pages/SRJudgeslawyersIndex.aspx
https://www.ohchr.org/EN/ProfessionalInterest/Pages/RoleOfLawyers.aspx