September 5, 2018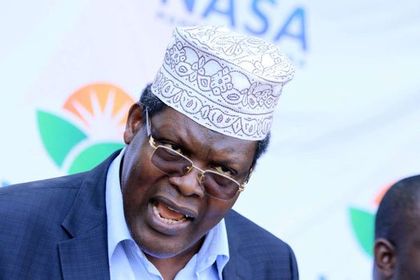 Former Nairobi gubernatorial aspirant Miguna Miguna has sued the government for compensation over the damage police allegedly did to his property in Nairobi's Runda estate during his arrest in February.
Miguna wants the government to foot the bills he used to repair his Runda house in Nairobi after it was allegedly destroyed by police.
According to Miguna, police officers destroyed his property during his arrest in February over his role in the swearing in of former Prime Minister Raila Odinga as the People's President.
Through his lawyer Waikwa Wanyoike, Miguna claims that he used Sh250,000 to repair his house and wants immediate compensation.
The controversial lawyer now wants the government to pay him Sh274,000.
"We have filed the case in court and we will push the government to foot the costs my client used to repair his damaged house," the lawyer told journalists at Milimani Law courts on Tuesday.
The lawyer said that the case is just among the many that he (Miguna) has filed against the Jubilee government.
Miguna was violently deported to Canada in April for the second time in a row over his role in Raila's swearing in.
The controversial lawyer has however announced that he will be returning home after September 4.
…
https://hivisasa.com/posts/883-why-miguna-miguna-has-sued-government
https://www.the-star.co.ke/news/2018/09/04/miguna-wants-state-to-pay-for-repairs-of-his-damaged-house_c1812701
http://www.africanews.com/2018/08/24/miguna-miguna-set-to-return-to-kenya-after-september-4//
https://en.wikipedia.org/wiki/Miguna_Miguna