February 20, 2019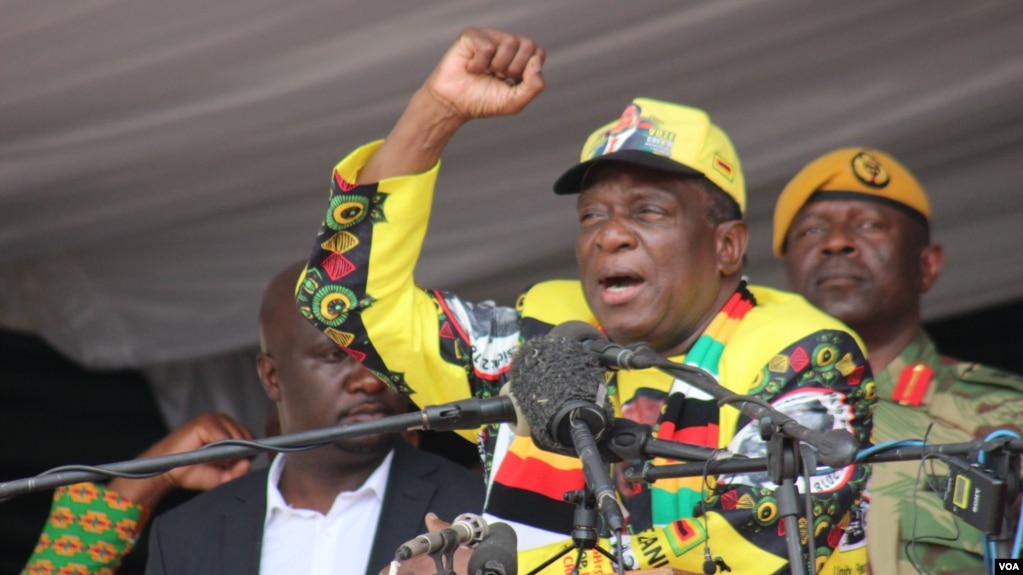 Zimbabwe President Emerson Mnangagwa has issued a chilling warning to lawyers and doctors who assisted victims of a deadly government crackdown on fuel protests last month.
Speaking at a rally over the weekend, Mnangagwa vowed his readiness to deploy soldiers again to thwart protesters.
The southern African nation's main labor body, the Zimbabwe Congress of Trade Unions (ZCTU), called the mid-January protest over a 150 percent fuel hike, urging people to stay away from businesses and commercial activities for three days.
The government has blamed the opposition MDC Alliance for violence that left 13 citizens dead and scores injured. Citing media and civil society reports, the alliance counters that security forces led the charge to loot businesses.
Mnangagwa previously had called for an investigation into the violence. But at a rally Saturday, he chillingly vowed to pursue human rights lawyers and doctors, claiming they were aiding and abetting protesters.
"We are going to hunt down lawyers and doctors who were inciting violence. We are now going after them," the Zanu PF leader said in Rutenga, a community some 450 kilometers south of the capital, Harare.
…
https://www.voanews.com/a/zimbabwe-president-s-threats-to-lawyers-criticized/4796461.html
https://www.voazimbabwe.com/a/zimbabwe-lawyers-for-human-rights/4807921.html?fbclid=IwAR0oAhCx1D_0U3CQuFl-0wdeE2YzpYs8xBqZqZmvOuNcKXDyEmExHSv_lMA
https://www.trtworld.com/magazine/zimbabwean-government-extends-crackdown-to-aid-groups-24450
https://nehandaradio.com/2019/03/16/zim-remains-in-turmoil-after-jan-unrest/
http://www.zlhr.org.zw/?fbclid=IwAR06sBUaKn1Foho6hI7HhzD65F8PEndXDq6_lT9qsaonDwKxGC2Ol8RODEM