October 24, 2019
Lawyers eager to hit the streets and join the Extinction Rebellion protests should carry out their own "risk analysis" before doing so — or face potential regulatory repercussions, a solicitor has warned.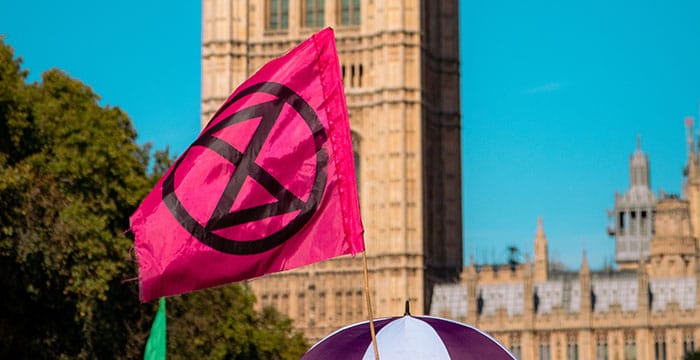 Gideon Habel, an associate at London law firm Leigh Day, advises his fellow solicitors to be mindful of the regulatory obligations when exercising their right to protest, including to uphold the rule of law and administration of justice, as well as to behave in a way that maintains the trust the public places in the profession.
The regulatory and disciplinary specialist suggests solicitors and barristers "balance their determination to get their voice heard with the risks of disciplinary action", Legal Futures reports.
The Leigh Day solicitor believes it's up to the regulators (the Solicitors Regulation Authority and the Bar Standards Board) to determine whether it is in the public interest to discipline protesting lawyers who fall foul of the law.
Advising every lawyer to carry out their own "individual risk analysis" before joining a particular protest, Habel continues:
"There is a tension between the individual rights of legal professionals protected by the common law and Human Rights Act, and the degree to which a professional regulator can limit those rights to protect the reputation of the profession and carry out its duties as a public interest regulator."
The warning comes just weeks after Extinction Rebellion's legal arm descended on the Royal Courts of Justice, calling on the profession to "step up and take a positive role in tackling the biggest challenge facing our planet".
…
Lawyers joining Extinction Rebellion protests risk disciplinary action, solicitor warns
https://www.euronews.com/2019/10/18/not-only-hippy-vegans-farmers-doctors-lawyers-join-extinction-rebellion-movement
https://en.wikipedia.org/wiki/Extinction_Rebellion