November 21, 2017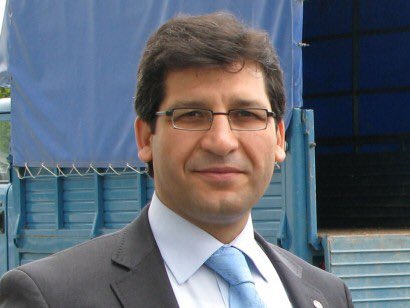 Turkey said on Thursday it would cut back its funding to the Council of Europe human rights body, in protest at an award given to a Turkish judge held in detention for alleged links to last year's coup attempt.
The council last month awarded Murat Arslan with the Vaclav Havel Human Rights Prize. Ankara says Arslan, who is awaiting trial, has links to the network of the U.S.-based cleric accused of orchestrating the abortive 2016 putsch.
The award was "the last straw" for the Turkish government, Foreign Minister Mevlut Cavusoglu said during ministerial budget discussions in Ankara.
"I cannot give my people's money to an institution who awards a ByLock user. This is the government's decision, if there is a price to pay we will do so," he said.
…
https://uk.reuters.com/article/uk-eu-turkey-judge/turkey-to-cut-european-rights-funding-to-protest-award-for-jailed-judge-idUKKBN1DG2TL
http://cyprus-mail.com/2017/11/16/turkey-cut-european-rights-funding-protest-award-jailed-judge/
https://turkeypurge.com/award-winning-judge-murat-arslan-remain-behind-bars-following-court-decision
https://www.dailysabah.com/turkey/2017/11/12/turkish-judge-stabbed-dismissed-after-affair-with-woman-in-process-of-divorce
https://www.dailysabah.com/investigations/2017/10/21/police-detain-2-feto-linked-judges-trying-to-flee-in-turkeys-edirne
https://lepetitjournal.com/istanbul/droit-une-grande-ecole-francaise-rend-hommage-aux-magistrats-turcs-160332 (FRANCAIS)