June 21, 2019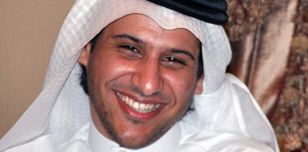 The American Bar Association announced today that it will honor Saudi lawyer Waleed Abu al-Khair with its 2019 ABA International Human Rights Award in recognition of his work to advance human rights and advocate for justice in the Kingdom of Saudi Arabia. The award will be presented during a dinner at the ABA Annual Meeting in San Francisco, August 8, 7:30 p.m. at the Westin St. Francis Hotel.
The International Human Rights Award was established to honor and give public recognition to a lawyer, human rights luminary or international human rights organization that has made an exceptional contribution to the advancement of human rights outside of the United States. The award is given on behalf of the ABA Center for Human Rights, Section of International Law, Section of Civil Rights and Social Justice, Section of Litigation and Rule of Law Initiative.
Abu al-Khair is the founder of Monitor for Human Rights, one of only a few human rights organizations in Saudi Arabia, which he established in 2008, just a year after he began practicing law. As an attorney, Abu al-Khair dedicated his career to defending human rights and the right to freedom of expression, even after government authorities banned him in 2009 from representing specific defendants in courts. Abu al-Khair also used his legal background to advocate for an elected parliament, independent judiciary and other democratic reforms in Saudi Arabia.
…
https://www.americanbar.org/news/abanews/aba-news-archives/2019/06/saudi-lawyer-waleed-abu-al-khair-to-receive-2019-aba-internation/
https://www.hrw.org/news/2019/04/15/saudi-arabia-5-years-activist-still-behind-bars
https://www.gc4hr.org/news/view/2159
http://www.abajournal.com/web/article/2019-aba-annual-meeting-what-can-you-expect
https://en.wikipedia.org/wiki/Waleed_Abulkhair
https://www.hrw.org/fr/news/2019/04/15/arabie-saoudite-cinquieme-annee-de-prison-pour-lactiviste-waleed-abu-al-khair (FRANCAIS)
https://fr.wikipedia.org/wiki/Waleed_Abu_al-Khair (FRANCAIS)