25/11/21

With a constantly evolving and fast-paced news agenda, human rights issues do not always make the front page. The International Bar Association's Human Rights Institute (IBAHRI) is committed to highlighting human rights abuses across the world and holding those accountable to justice. At the 48th session of the United Nations Human Rights Council (HRC48), the IBAHRI joined other non-governmental organisations in statements condemning international human rights violations, with a particular focus on lawyers under attack, facing arbitrary detention or suppression of their professional activities.
Afghanistan: Since the Taliban takeover of the country in August 2021, gross and systematic human rights violations continue to occur in Afghanistan, including attacks against female lawyers and judges. In partnership with a number of other NGOs, the IBAHRI released a joint open appeal to UN Member States to urge the adoption of a resolution creating a Fact-Finding Mission, or other independent investigative mechanism, for Afghanistan. The IBAHRI welcomes the new agreement of the Human Rights Council (HRC) to appoint a special rapporteur on Afghanistan to probe human rights violations by parties to the conflict, including the Taliban, as an important first step towards achieving oversight, accountability, justice and reparation for the ongoing crisis.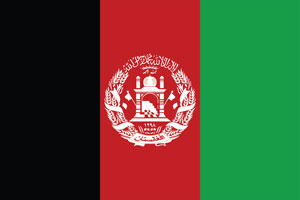 Belarus: The legal profession in Belarus is under threat, with attacks against lawyers on the rise. Most recently, Maxim Znak, lawyer for a former candidate for the Belarusian Presidency, was sentenced to a ten-year prison term following a closed-door trial. During the UN Interactive Dialogue the IBAHRI delivered an oral statement on behalf of several NGOs on the human rights situation in Belarus. The IBAHRI condemned the deterioration of the situation on the ground and stressed that the HRC must take action to prevent a further decline. The IBAHRI would welcome full support for the Special Rapporteur on the human rights situation in Belarus through adequate funding, as well as an examination of the situation by the Office of the High Commissioner for Human Rights.
[…]
https://www.ibanet.org/IBAHRI-keeps-spotlight-on-key-issues-raised-at-48th-session-of-the-UN-Human-Rights-Council
Tagged: Afghanistan, Belarus, Burma, China, Colombia, Ethiopia, IBAHRI, Iraq, The Philippines, Turkey, UN Human Rights Council, Venezuela, Yemen