23/10/21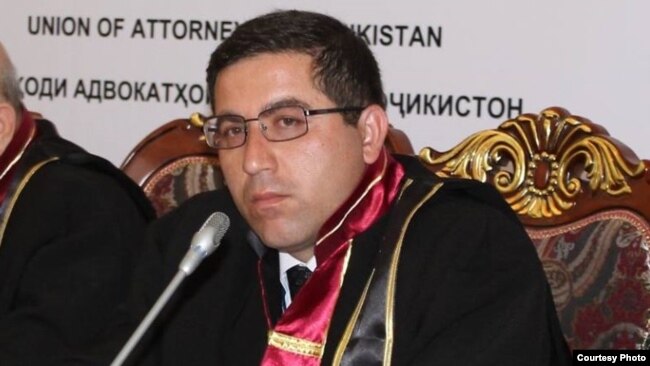 International rights watchdogs have long charged that the judiciary system in Tajikistan is often used to punish perceived enemies of the government.
There are, indeed, many cases in recent years to support those claims. And even when moved to gestures of mercy, the Tajik courts and state officials seem callous in their actions.
The following are some of the most egregious recent cases.
The Lawyer
Buzurgmehr Yorov is a Tajik attorney who was detained in late September 2015 and shortly thereafter sentenced to 28 years in prison.
In honor of Tajikistan marking 30 years of independence this year, an amnesty has been granted to some prisoners. Yorov had four years removed from his long sentence.
The 50-year-old attorney had a reputation for defending people who had little, if any, chance of proving their innocence in Tajik courts.
He defended members of the Islamic Renaissance Party of Tajikistan (IRPT), a group that had been in a power-sharing agreement with President Emomali Rahmon's government and was later seen by Rahmon as an impediment to his exerting greater control over the country.
Yorov also defended fellow lawyer Fakhriddin Zokirov, who was the attorney of businessman Zayd Saidov.
Saidov founded a new political party — Tajikistan Now — in April 2013 and was convicted in December that same year on charges of fraud, polygamy, and statutory rape, charges seen as politically motivated.
Zokirov was arrested in March 2014 on forgery charges and was held for eight months before he received an amnesty.
Saidov's second lawyer, Shuhrat Kudratov, was sentenced to nine years in prison on charges of fraud and bribery. His term was shortened after two rounds of amnesties.
[…]
https://www.rferl.org/a/tajikistan-justice-system-prisoners-qishloq/31525766.html
https://www.rferl.org/a/tajikistan-yorov-sentence-shortened/31516708.html
https://en.wikipedia.org/wiki/Buzurgmehr_Yorov
https://www.avocatparis.org/actualites/tadjikistan-lavocat-defenseur-des-droits-de-lhomme-buzurgmehr-yorov-emprisonne (FRANCAIS)