11/10/21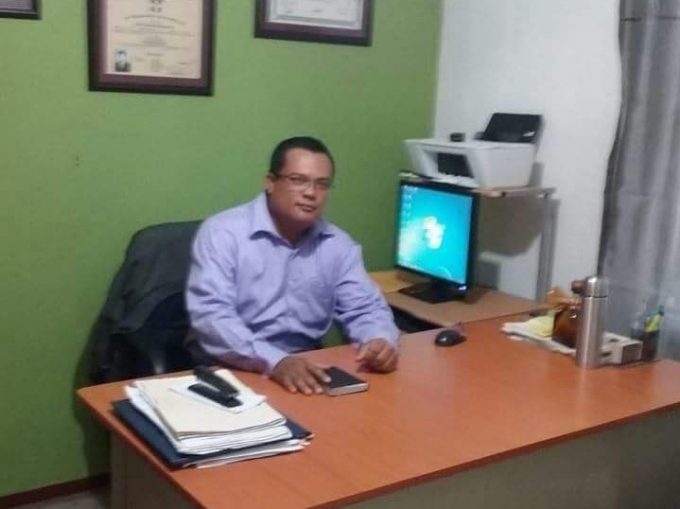 The high-risk situation suffered by Nicaraguan lawyer José Arnulfo López Cruz has forced him to take refuge in Spain with his family, to avoid arrest for his work as a lawyer defending political prisoners in Nicaragua.
José Arnulfo López Cruz is a lawyer and human rights defender. He belongs to the organisation Unidad de Defensa Jurídica (UDJ), which specialises in the legal defence of political prisoners in the socio-political context of Nicaragua. José Arnulfo resigned from his position as a prosecutor in the Public Prosecutor's Office and, from 2018 until today, has dedicated himself to the practice of law as a defender of political prisoners.
The Nicaraguan lawyer has worked for the Nicaraguan Permanent Commission on Human Rights (CPDH) and has defended high-profile cases during his career, which has [1]led to his continued harassment by police and vigilante groups.
These persistent attacks have included threats by paramilitaries during court appearances in the cases he has defended, as well as continuous police surveillance and monitoring of his workplace and home. The risk to the lawyer extends to his family members, who are also victims of this repression. In this regard, in May 2021, lawyer José Arnulfo was arbitrarily detained with his son by police officers who beat him and illegally stole their documents and money.
This harassment has become more frequent since the Nicaraguan lawyer took over the defence of pre-presidential candidate Félix Alejandro Maradiaga, who was arrested on 9 June 2021[2] . This has also affected the work of his wife, Arlen Cristina Muñoz, who was detained and questioned in defence of Félix Maradiaga by police officers on 18 June 2021.
The situation of José Arnulfo and his family became untenable after he received a call warning of his imminent arrest, which precipitated his departure from the country on 3 October 2021 and his exile to Spain, where he will seek political asylum.
[…]
https://www.abogacia.es/actualidad/noticias/el-abogado-nicaraguense-jose-arnulfo-lopez-cruz-se-exilia-en-espana-con-su-familia/