28/08/21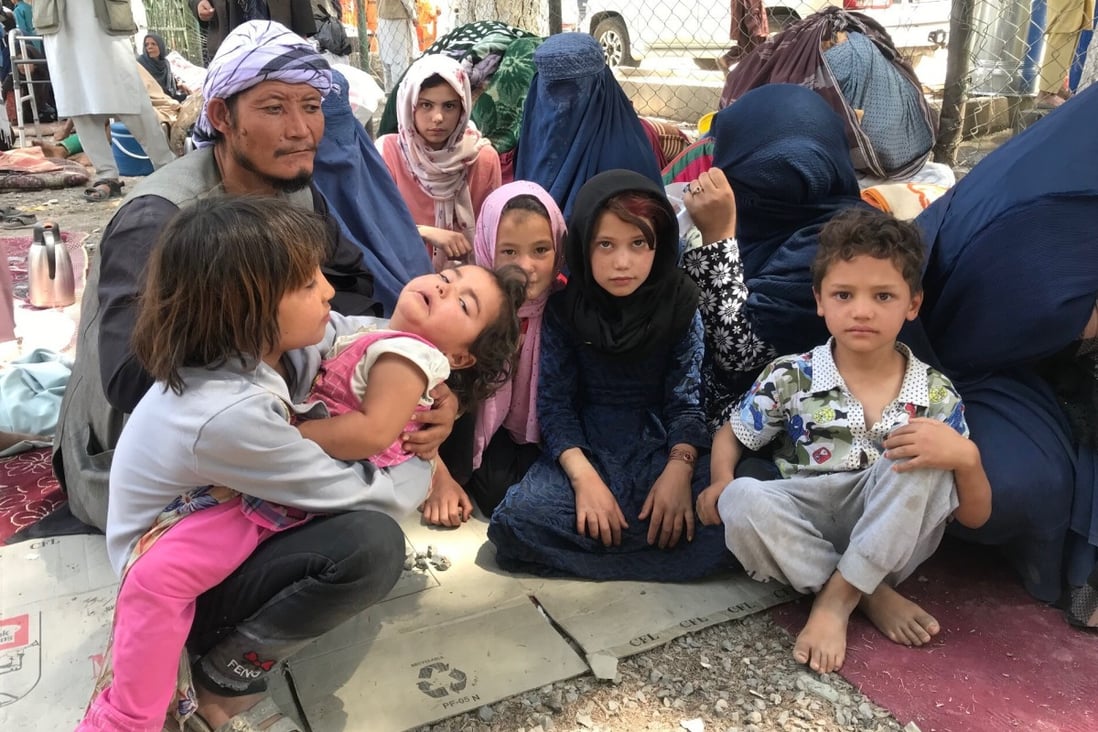 Many young Tajik and Hazara Afghans want to leave the country, after the minorities were targeted by the Taliban in the past
A Tajik lawyer said he received a written threat, and was attacked by criminals released from jails after the Taliban took over
Kabul-based freelance photojournalist SH, who asked to only use her initials, is one of 10 million ethnic minority Tajiks living in Afghanistan.
Since the Taliban takeover of the country, she said she has been threatened with dire consequences if she steps out of her home. She believes this is both because of her ethnic origin and for being a woman. As a result, she and her family have applied for asylum in both the US and Canada, hoping the video editing training she received from the US Agency for International Development (USAID) two years ago will be her ticket to escape Taliban rule.
"I received threats from the Taliban because I take photographs of women who are victims of war in Afghanistan," said the 26-year-old single mother, who is the sole breadwinner for her family of seven, which includes her parents and three sisters.
[…]
Lawyer Jan Mohammad Nazari, 30, a Tajik living in Baghlan province, fought legal cases on behalf of the erstwhile Afghan government against criminals allegedly supported by the Taliban. Last week, he was attacked by five men who were recently released from jails after the Taliban took over, he said. Nazari is now recovering from a bullet injury after he was shot in his right foot.
In June, he received a written threat from the Taliban, sent by the Islamic Emirate of Afghanistan's Military Commission High Council, which said he will "lose" his life if he does not stop working with the former government's national directorate of security or national army. A copy of the threat was seen by This Week In Asia.
Nazari is seeking asylum in the US and Canada. In his application to the US, he wrote: "I have my wife, a seven-month-old infant and a five-year-old son and all our lives are in danger … Please save our lives."
But like Ahmad, he does not have a passport – although his wife does, and he is hoping this will help them. He is also battling to find out which countries are offering asylum.
"There is no information on which country will take us, but it's true that we cannot live here any more," Nazari said, adding that travelling to Kabul is also difficult.
[…]
https://www.scmp.com/week-asia/politics/article/3146747/afghanistans-ethnic-minorities-receive-threats-fear-persecution
https://www.thestar.com/opinion/contributors/2021/08/27/i-am-afghan-i-am-a-lawyer-i-am-a-woman-and-today-i-speak-out-against-taliban-brutality.html
http://www.gisti.org/spip.php?article6652
https://www.dw.com/en/afghan-refugees-in-greece-still-stuck-in-limbo/a-59000284
https://www.ledevoir.com/societe/627027/afghanistan-nolisez-tous-les-avions-sortez-les-de-la (FRANCAIS)
https://www.francetvinfo.fr/monde/afghanistan/afghanistan-la-france-discute-avec-les-talibans-pour-permettre-la-poursuite-d-evacuations-ciblees-de-civils-afghans-declare-emmanuel-macron_4751747.html
https://protect-lawyers.org/es/afghanistan-oiad-members-mobilise-to-assist-lawyers-and-civilians-at-risk/ (ESPANOL)
https://protect-lawyers.org/it/i-membri-dell-oiad-si-mobilitano-per-assistere-avvocati-e-civili-a-rischio-in-afghanistan/ (ITALIANO)