22/06/21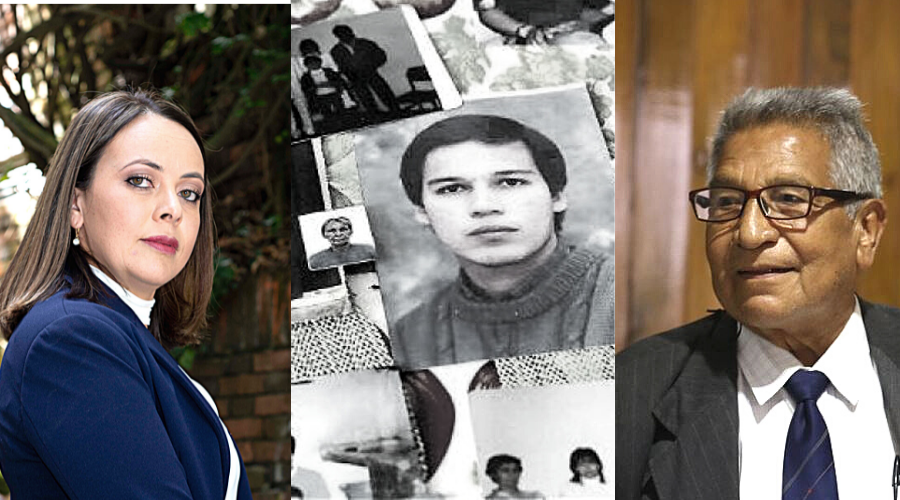 On the afternoon of June 11, 2021, following the hearings scheduled to provide testimony on the case of the Massacre of Mondoñedo, which took place over a two-week period within the preliminary proceedings for the Special Jurisdiction for Peace (JEP), Yessika Hoyos Morales, member of the José Alvear Restrepo Lawyers' Collective (CAJAR), received the following two text messages :
"Motherfucking Guerrilla Fighter Asking 'Bout Things That Don't Matter to You That's Why We Got More Gas to Burn You Like We Did Your Dead Son That's What's Waiting For You You Old Motherfucking Snitch"
"Keep Snitching And You'll End Up Dead 'Cause You're Defending Guerrilla Fighters"
Mr. Alfonso Mora León, the father of Jenner Alfonso Mora Moncaleano, a victim of the Massacre of Mondoñedo, who is represented by Yessika Hoyos Morales, also received these same text messages. Mr. Mora, who in the past has been the target of harassment and other serious threats, took part in the victims delegations participating in the meetings held in Havana, Cuba, as part of the peace dialogues with the former guerrilla group FARC-EP. Likewise, he has been a tireless advocate for truth, justice, peace and guarantees for the non-repetition of such horrific acts as those subjected upon his son.
The massacre of Mondoñedo, which was perpetrated by members of the national police (DIJIN) on September 6 and 7 of 1996, resulted in the deaths of the university students Vladimir Zambrano, Arquímedes Moreno, Jenner Alfonso Mora Moncaleano, and Juan Carlos Palacio Gómez. On September 7, 1996, the students' bodies were found in the city dump in the town of Mondoñedo, located on the Hacienda "Fute", near the road from Mosquera to Soacha. Martín Alonso Valdivieso and Federico Quesada, who were from the districts of Fontibón and Kennedy in Bogotá, were also murdered.
Allegedly through the use of witnesses, a unit from the DIJIN had previously identified these students as members of the Antonio Nariño urban network of the FARC guerrilla group. In 1995, this guerrilla unit set off an explosive device in the police station located in the district of Kennedy, Bogotá, which resulted in the death of three members of the police. This police unit took matters into their own hands and murdered the students and incinerated their bodies to evade their recognition. It is for that reason the threat stated they would "burn" him like they did his son.
[…]
https://www.fidh.org/es/temas/defensores-de-derechos-humanos/colombia-amenazas-contra-de-abogada-del-cajar-yessika-hoyos-morales-y