15/06/21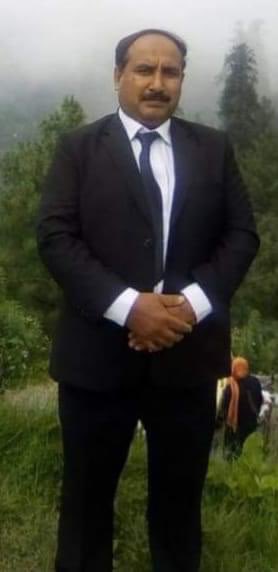 Members of the legal fraternity staged a demonstration outside the Bannu Press Club following the murder of a senior lawyer on Monday.
Two unknown motorcyclists killed Bashir Rehman Barki Advocate near the judicial complex when he was returning home.
The police said the body was shifted to the district headquarters hospital for autopsy.
A large number of lawyers also reached the hospital, took the body to the press club where they held a demonstration, blocking the busy road.
Speaking on the occasion, Bannu bar president Noorzada Ahmadzai, general secretary Inamullah Khan and other members said safety of lawyers had become a question mark on the tall claims of the government as targeting of members of legal fraternity had become a routine in the country.
They said the deceased had no enmity with anyone.
They asked Prime Minister Imran Khan and Chief Minister Mahmood Khan to take practical steps for provision of foolproof security to lawyers.
They announced a three-day mourning and boycott of courts against the killing. Later, the protesters ended the road blockade, and the deceased was buried in a local graveyard.
[…]
https://www.dawn.com/news/1629385/lawyers-murder-triggers-protest-in-bannu
https://thefrontierpost.com/phcba-demands-passing-of-lawyer-protection-act/
June 14 2021
PRESS RELEASE
Mr. Khush Dil Khan, Vice-Chairman and Mr. Muhammad Faheem Wali, Chairman, Executive Committee of the Pakistan Bar Council, have strongly condemned the target killing of Mr. Bashir-ur-Rehman Barki, Advocate, Supreme Court at Bannu Judicial complex today, and utter failure of the law enforcement agencies and Khyber Pakhtunkhwa Government, maintaining and improving the law and order situation in Khyber Pakhtunkhwa to provide safety and security to innocent citizens in general & especially the Advocates of Khyber Pakhtunkhwa, and to control the target killing of Advocates.
They have urged upon the Federal and Provincial Governments as well as the I.G. Police, Khyber Pakhtunkhwa for improving the law and order situation in and arrround the Courts premises and in the Country & to arrest the culprits immediately and award them exemplary punishment.
In condemnation of the aforesaid brutal murder and target killing and expressing solidarity with the family members of the bereaved Advocate, they have fully supported the strike call of KP Bar Council for tomorrow, the 15th June, 2021 in Khyber Palhtunkhwa.
ACTING SECRETARY
PAKISTAN BAR COUNCIL
(Pakistan Bar Council Facebook, 14/06/21)