Daily Archives:
17/05/2021
17/05/21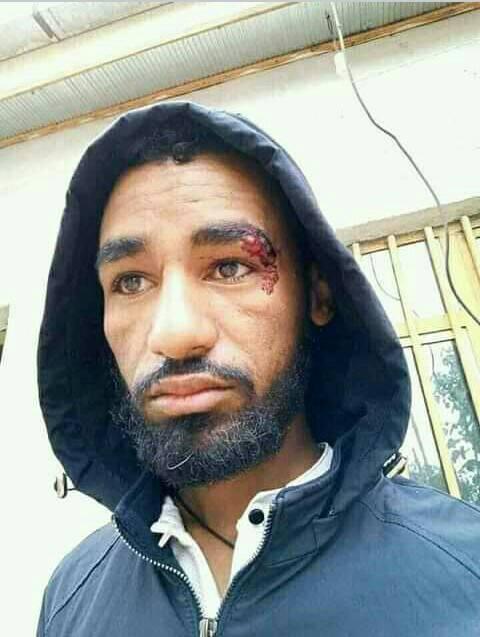 https://www.aljazeera.com/news/2021/4/19/ethiopia-declares-state-of-emergency-in-amhara-amid-violence
https://reliefweb.int/report/ethiopia/ethiopia-amhara-alert
https://www.aljazeera.com/news/2021/4/25/ethiopias-amhara-region-ethnic-violence-death-toll-hits-200
https://www.reuters.com/world/africa/ethiopia-rights-commission-said-armed-group-has-taken-control-county-2021-04-21/
https://www.thecitizen.co.tz/tanzania/news/africa/ethiopia-deploys-troops-to-quell-ethnic-violence-3367614
17/05/21
A two-day court hearing into an appeal brought by Witness K's former lawyer Bernard Collaery challenging a secrecy order is being held behind closed doors after his lawyer didn't challenge holding the appeal in secret.
The barrister and former ACT attorney-general is facing the prospect of jail for allegedly helping his client, the ex-spy known as Witness K, reveal information about Australia's bugging operation of East Timor's government during commercial negotiations to carve up the oil and gas resources in the Timor Sea.
Mr Collaery is challenging a ruling to hold his trial largely in secret under national security laws.
The hearing in the ACT Court of Appeal was open to the public for about three minutes on Monday morning. ACT Chief Justice Helen Murrell noted there was an application by Mr Collaery's legal team to lead further evidence and then asked if there was any challenge to the hearing being held in secret.
Barrister Bret Walker, acting for Mr Collaery, conceded it was regrettable the court had to be closed but he was not challenging it, as it was required by the National Security Information Act.
"We do regret the appearance of that, but we can't see any other way around it," Mr Walker said.
The decision means most or all of the two-day hearing will be held in secret. A ruling on Mr Collaery's challenge likely won't be handed down for months. If it doesn't go his way, Mr Collaery could then appeal to the High Court, which would further delay his trial.
Mr Collaery is challenging an order made by the ACT Supreme Court last year to accept former attorney-general Christian Porter's application to invoke the NSI Act, which governs how courts should handle sensitive information. The NSI Act requires the court to give "greatest weight" to the Attorney-General's views about the national security implications of a case, which has resulted in large portions of the hearings being held in secret.
Human Rights Law Centre senior lawyer Kieran Pender said the secrecy surrounding the prosecution of Mr Collaery was "wrong and undemocratic".
"We should be protecting whistleblowers, not punishing them. Shrouding this case in secrecy only exacerbates the injustice being done," he said.
[…]
https://www.smh.com.au/politics/federal/bernard-collaery-s-appeal-hearing-to-challenge-secret-trial-closed-to-the-public-20210517-p57sju.html
https://www.canberratimes.com.au/story/7254301/there-is-no-place-for-secret-trials-in-australia/
https://www.hrlc.org.au/news/2021/5/17/collaery-charges-must-be-dropped-and-undemocratic-secrecy-orders-must-end
https://www.canberratimes.com.au/story/7251495/labor-mps-unite-in-joint-support-of-collaery/
https://www.canberratimes.com.au/story/7255457/bernard-collaery-appeals-secrecy-orders/
https://www.abc.net.au/news/2020-06-16/the-secret-trial-of-witness-k-and-bernard-collaery/12355348
https://www.theguardian.com/world/2021/may/17/secrecy-challenge-by-witness-k-lawyer-bernard-collaery-will-itself-be-held-in-secret
https://intisari.grid.id/read/032698538/seret-nama-mantan-jaksa-agung-kasus-penyadapan-pemerintah-timor-leste-oleh-australia-demi-keruk-tambang-minyak-disebut-mengejek-keadilan-ternyata-ini-pemicunya (INDONESIAN)
https://en.wikipedia.org/wiki/Bernard_Collaery
Drop the Whistleblower Prosecutions Facebook 17/05/21