Daily Archives:
19/04/2021
18/04/21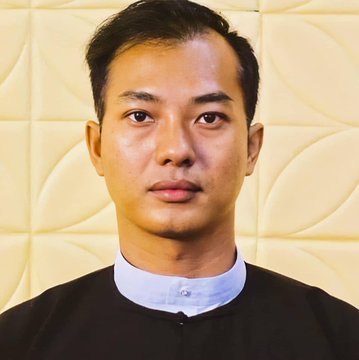 https://www.theonlinecitizen.com/2021/04/19/allow-myanmars-shadow-govt-to-attend-special-asean-summit-says-m-ravi-in-petition/
https://www.bnionline.net/en/news/national-unity-government-proclaimed-inclusion-ethnic-leaders-interim-cabinet
https://news.un.org/en/story/2021/04/1090012
https://asia.nikkei.com/Spotlight/Myanmar-Coup/Myanmar-coup-latest-EU-sanctions-2-military-linked-companies
https://apnews.com/article/race-and-ethnicity-media-yangon-social-media-myanmar-6f5b196b5ed7d1817fc5ef9ba2c0e4df
19/04/21
The European Committee on Legal Co-operation (CDCJ) of the Council of Europe publishes today its feasibility study on a new binding or non-binding, European legal instrument to protect the profession of lawyer.
This study examines the problems faced by lawyers in the 47 member States of the Council of Europe, the extent of these problems, the use made of the existing instruments in practice as well as the level of the protection and the manner in which this is currently offered to lawyers. It assesses the possible added-value and effectiveness of a possible future legal instrument in the field, the advantages and disadvantages or risks, according to the nature of such an instrument.
The CDCJ will continue working on these issues as part of its standard-setting activities, taking into account the elements of the study and in accordance with the decisions of the Committee of Ministers.
https://www.coe.int/en/web/human-rights-rule-of-law/-/protection-of-lawyers-feasibility-study-on-a-new-european-legal-instrument
https://www.coe.int/en/web/cdcj/-/recommendation-and-resolution-on-the-principles-and-guarantees-of-advocates-
https://www.coe.int/fr/web/human-rights-rule-of-law/-/protection-of-lawyers-feasibility-study-on-a-new-european-legal-instrument (FRANCAIS)
12/04/21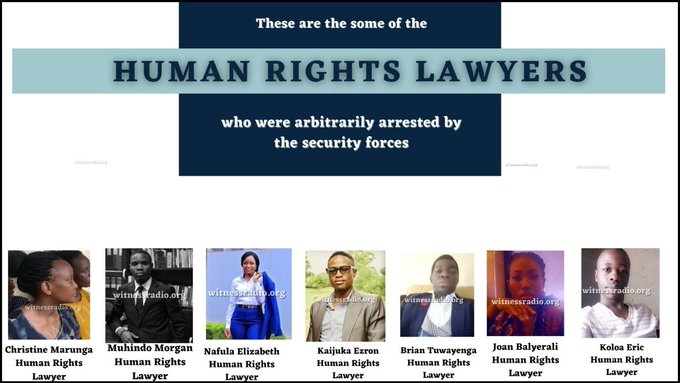 Kampala – Uganda – as Uganda struggles to strengthen measures to curb the spread of COVID-19, security agencies working for multinational companies and local investors are resorting to the use of criminal charges to criminalize the work of community land rights defenders and farming activities of local communities to fasten land grabs in Uganda.
When Uganda entered into a total COVID-19 lockdown on 31st March 2020, access to justice was constrained as courts remained closed and administrative units of police were inaccessible as well as public transport nonfunctional, which worsened the situations for land grab victims.
Since late last 2020, Uganda has eased the lockdown where some sectors including public transport, public courts, higher institutions of learning, and shopping malls have been allowed to re-open under strict orders to adhere to COVID-19 Standing Operating Procedures.
According to documented figures by Witness Radio – Uganda, lawyers representing project-affected persons, community land rights defenders, and project-affected persons' leaders have suffered the wrath of the army, police, and private security guards protecting plantations where most victims have been tortured and mistreated while in detention.
In some cases, victims were way-laid while others were kidnapped from their homes by men cladding army uniforms and kept in incommunicado for several days.
A handful of victims have been taken to court while others are on police bond and routinely required to report on their bonds. The commonest criminal charges slapped to land rights defenders and landowners range from criminal trespass, threatening violence, and setting fire on crops.
In the case of Kiryandongo district where several multinational companies are grabbing communities' land for several agribusinesses, more than 50 people have either been kidnapped or illegally arrested. Some of the victims are lawyers representing land grab victims including, Nafula Elizabeth, Kaijuka Ezron, Tuwayenga Brian, Buryelali Joan, Muhindo Morgan, Koloa Eric, and Marunga Christine.
The seven lawyers were rounded up by police while in the process of collecting evidence to support the human rights enforcement applications that had been filed at the Masindi High Court in order to strengthen the eviction case. On orders from the former Kiryandongo DPC Joseph Bakaleke, they were arbitrarily arrested and detained at Kiryandongo central police and charged with holding unlawful assembly and neglect to spread harmful diseases (COVID-19)
Kiryandongo, which has several multinationals including Great Seasons SMC Limited, owned by Sudan's investor based in Dubai, Kiryandongo Sugar Limited, owned by an Indian family (RAI Dynasty), and Agilis Partners Limited which is owned by American twin brothers (Benjamin Prinz and Phillip Prinz) experienced a high level of impunity before and during COVID period as affected communities are blocked from opening criminal cases against individual police officers or individual workers of multinational companies.
[…]
https://www.business-humanrights.org/en/latest-news/uganda-police-arrest-and-charge-seven-lawyers-investigating-circumstances-of-alleged-forceful-eviction-of-locals-by-multinationals/
https://www.business-humanrights.org/de/neuste-meldungen/lawyers-defending-communities-allegedly-displaced-for-private-investment-charged/
https://ugandaradionetwork.com/story/kiryandogo-police-asked-to-halt-arbitrary-arrests-of-lawyers
https://www.frontlinedefenders.org/en/case/eight-land-rights-defenders-charged-and-detained-2
https://grain.org/fr/article/6526-accaparements-de-terres-a-main-armee-des-milliers-de-familles-sont-violemment-expulsees-de-leurs-fermes-en-ouganda (FRANCAIS)