24/03/21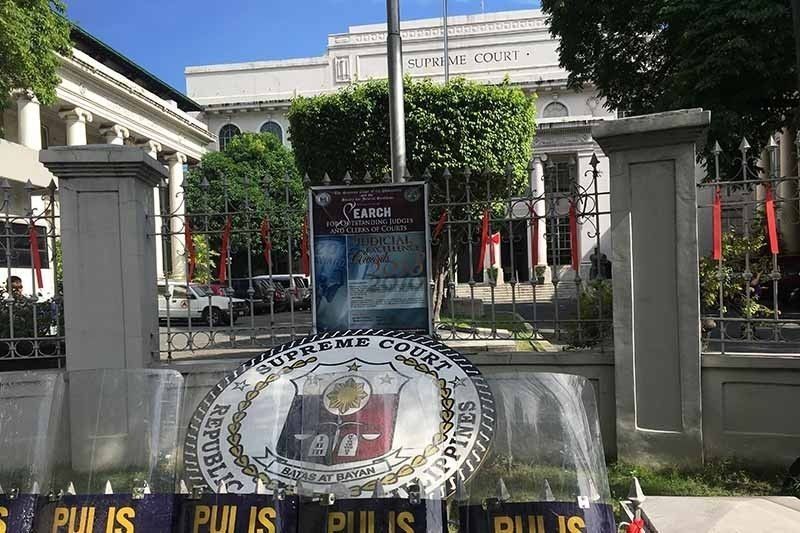 Senator Leila de Lima says President Rodrigo Duterte is 'a monster that the SC helped create'
Detained opposition senator Leila de Lima was not so pleased with the rare public statement of the Supreme Court (SC) on lawyers' killings, saying it came too late.
"It is unfortunate that so many lawyers had to die before the Supreme Court acted," De Lima said in a dispatched message from Camp Crame on Wednesday, March 24.
The SC, acting en banc or as a whole, issued a rare statement on Tuesday, March 23, condemning killings of lawyers and laying out an action plan to collate reports for 5 weeks, and assess what institutional changes can be made to protect the legal profession.
Based on the last consolidated data, there have been 61 lawyers, judges, and prosecutors killed in the last 5 years of the Duterte administration. This is a disproportionate number because the same data would show 49 lawyers, judges, and prosecutors were killed in a span of 44 years under the presidencies of Ferdinand Marcos to Benigno Aquino III.
There were successive killings in November 2020, and by January 2021 when the SC and the Department of Justice started dialogues, another lawyer died in Bukidnon.
[…]
The SC's rare public statement did not specifically address the surge of lawyers' killings under Duterte. Its data gathering, in fact, will cover the last 10 years. The statement also did not address the accusation that some state agents are behind the killings and threats.
A study by the Free Legal Assistance Group showed at least 4 of the 61 cases had police as perpetrators. The National Union of Peoples' Lawyers has a pending appeal to the SC for the writ of amparo – a protective remedy – from harassment they claim is from the military.
"We are aware that there are wayward elements who, in their zeal to do what they think is necessary, would simply brush aside the limitations in our law as mere obstacles," said the SC's statement, not specifying who the elements are.
"This should never be countenanced, for it is only in the enjoyment of our inalienable and indivisible rights that our freedoms become meaningful," added the Court.
[…]
https://www.rappler.com/nation/de-lima-message-supreme-court-many-lawyers-had-to-die-before-speaking
https://cnnphilippines.com/news/2021/3/24/senate-resolution-vs.-killings–violence-against-lawyers–judges.html
https://manilastandard.net/news/national/350368/ibp-lawmakers-laud-sc-stance-on-law-threats.html
Statement of CHR spokesperson, Atty Jacqueline Ann de Guia, on the Supreme Court's courses of action in addressing cases of killings and harassment of lawyers and judges
https://www.philstar.com/headlines/2021/03/24/2086683/road-rare-sc-statement-attacks-lawyers-threats-killings-and-pleas-courts
https://abogado.com.ph/ibp-grateful-with-supreme-courts-statement-vs-abogado-killings/
https://www.thestar.com.my/aseanplus/aseanplus-news/2021/03/24/philippines039-top-court-probes-deadly-violence-against-lawyers-judges