17/03/21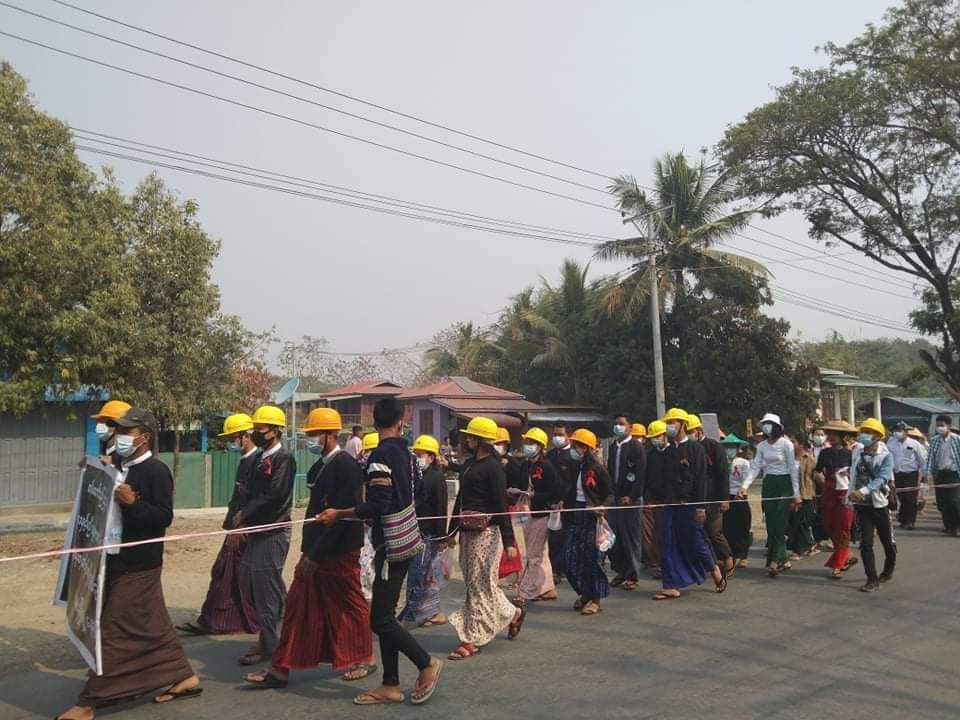 Lawyers for Lawyers is deeply concerned about the current situation in Myanmar, including the situation of lawyers.
According to our information, following the military coup in Myanmar on 1 February 2021, more than 2,100[1] people have been arbitrarily arrested, charged or sentenced in relation to the coup, and grave, systematic human rights violations are occurring on a broad scale. The Special Rapporteur on the situation of human rights in Myanmar reported that many lawyers are amongst those arbitrarily detained.[2] It has been further been reported that some lawyers have gone into hiding to avoid being arbitrarily arrested.
We highlight the following cases, without prejudice to any other cases about which we have not yet received information:
On 1 February 2021, U Nyan Win, lawyer for Aung San Suu Kyi, was detained.
On the night of 10 February 2021, U Kyaw Hoe, member of the Legal Aid Committee for Yangon Region was detained.
On 11 February 21, U Myi Aung, a lawyer detained in Myawaddy, Karen State, was detained.
On or about 6 March, it was reported that an warrant issued for Mandalay lawyer U Tun Kyi, after he publicly stated that the military coup is illegal.[3]
It has been reported that lawyer Khin Maung Zaw, who has been tasked with defending Aung San Suu Kyi, needs to stay in different lodgings each night to avoid arbitrary arrest. We also understand that he has not been given proper access to his client, and that the junta is permitting only two junior lawyers to represent Aung San Suu Kyi.[4]
It has been reported that lawyer Robert Sann Aung went into hiding on 7 March 2021, after he spoke out against the unlawful coup. Junta leaders have reportedly charged Robert Sann Aung with treason.[5] On 9 March it was reported that during a raid on his home his daughter and brother-in-law were taken into custody, and their whereabouts are unknown.[6]
On 11 March, U Lwin Aung, a lawyer, was arrested for protesting against the military coup.[7]
We are alarmed about reports of ongoing intimidation and harassment of lawyers,[8] as well as reports that lawyers are being prevented from providing legal assistance to detained protesters and journalists.[9] Lawyers play a vital role in the protection of the rule of law and human rights. It is the responsibility of lawyers to protect and establish the rights of citizens from whatever quarter they may be threatened. Their work is indispensable for ensuring the right of effective access to justice for all.
The intimidation and harassment of lawyers, and preventing them from providing legal assistance, deprive the citizens of Myanmar of the right of access to justice, violate international fair trial guarantees – including the right to have legal representation of one's own choosing – and breach the principle of independence of the legal profession.
[…]
https://time.com/5944853/myanmar-military-crackdown-deaths/