15/03/21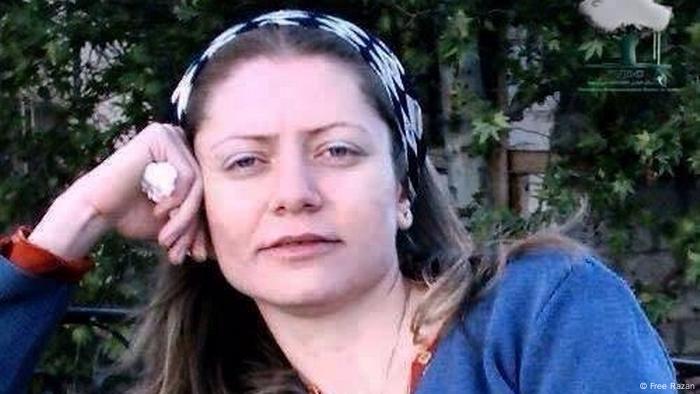 Her fight against injustice made her enemies on all sides of the war. Ten years after Syria's revolution, DW looks back on her life — and the dark fate that awaited Razan Zaitouneh in rebel-held territory.
Razan Zaitouneh was beaming as she swayed among the protesters. She was caught up in defiant revelry as she joined the crowds in chanting against the Syrian regime.
When the revolution kicked off, it was as if Zaitouneh had waited her entire life for it. She was among the first activists to call on the Syrian government to release political prisoners in an open letter published a day after the first major protests on March 15, 2011.
"We are facing one of the most brutal regimes in the region and the world with peaceful protests, songs of freedom — chanting for a new Syria," she said in a 2011 video statement. "I'm very proud to be Syrian, and to be part of these historical days, and to feel that greatness inside my people."
But that wasn't enough.
Back then, 33-year-old Zaitouneh became directly involved in organizing protests in Damascus and other cities across the country. Her efforts would contribute to the formation of the Local Coordination Committees, which were instrumental to early democratic efforts in Syria.
Her opposition to armed resistance set her apart from many of her contemporaries — some of whom would go on to support organized violence against the regime.
"The most important part of her personality is her rejection of injustice and her willingness to do anything to fight injustice," says Mazen Darwish, a longtime friend of Zaitouneh who leads the Syrian Center for Media and Freedom of Expression.
"Razan had no ambition for power," adds Darwish, his eyes bright from remembering her.
Seeds of revolution
Even before she would spearhead revolutionary action in Syria, Zaitouneh championed the rights of the underserved, the marginal and those most at risk of the Assad regime's brutal security apparatus as a human rights lawyer.
"People's rights and treating them with justice is not something open to interpretation nor is it a point of view," Zaitouneh said in the last article she wrote before her disappearance.
[…]
https://www.dw.com/en/razan-zaitouneh-the-missing-face-of-syrias-revolution/a-56846873
https://en.wikipedia.org/wiki/Razan_Zaitouneh
https://www.lavoixdunord.fr/949825/article/2021-03-02/la-justice-francaise-saisie-des-attaques-chimiques-en-syrie (FRANCAIS)
https://fr.timesofisrael.com/plainte-visant-les-attaques-chimiques-en-syrie-un-pas-de-plus-contre-limpunite/
https://lesjours.fr/obsessions/la-traque-anwar-raslan/ep16-ghouta/
https://fr.wikipedia.org/wiki/Razan_Zaitouneh
https://www.dw.com/de/razan-zaitouneh-syriens-verstummte-stimme-der-revolution/a-56868567 (DEUTSCH)
https://www.avvenire.it/mondo/pagine/quattro-donne-di-siria (ITALIANO)