05/03/21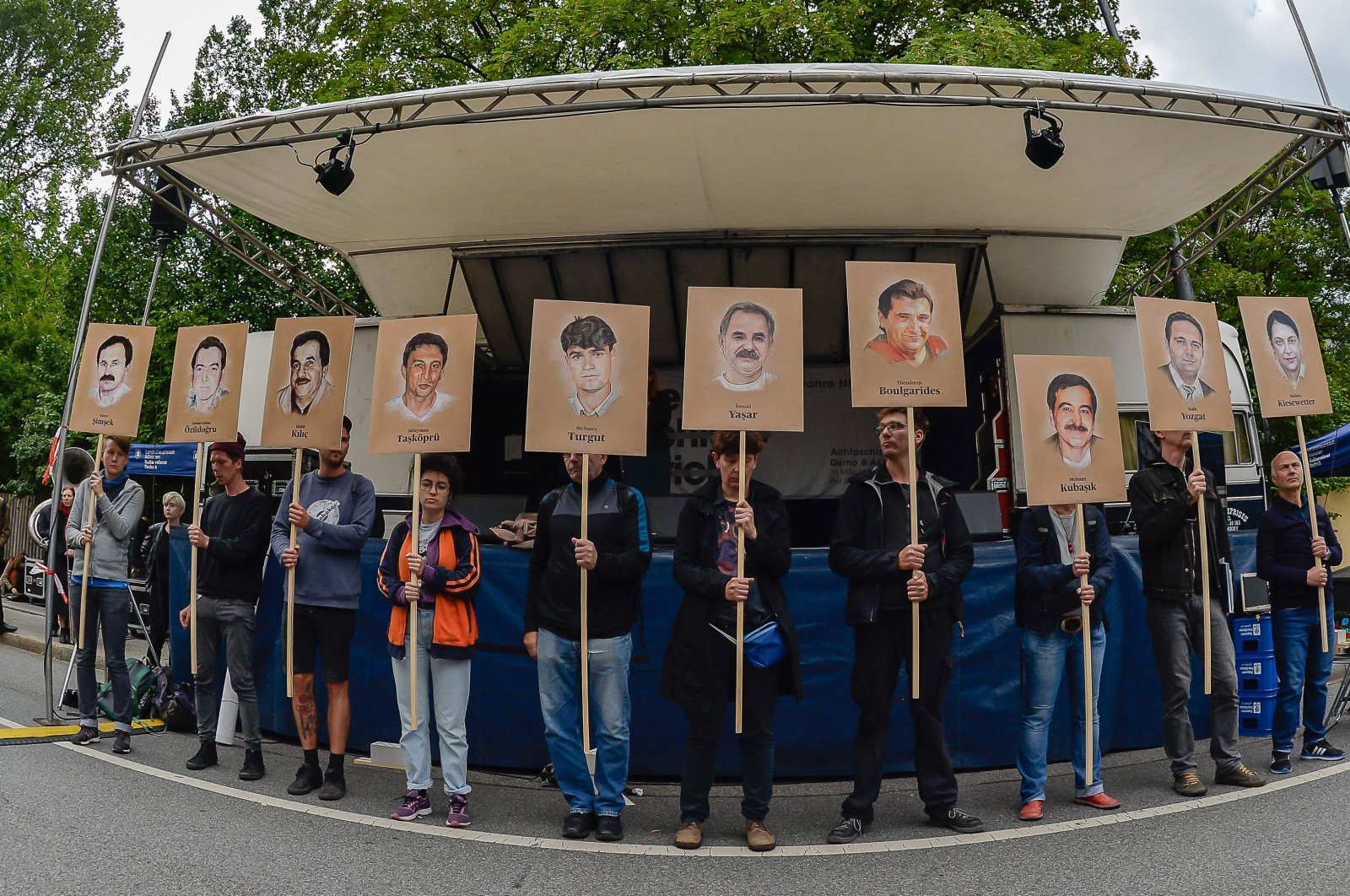 Seda Başay Yıldız, one of the Turkish lawyers representing a victim in a trial against the National Socialist Underground (NSU) neo-Nazi gang, continues to receive threatening letters from the group with the signature "NSU 2.0."
Speaking to Germany's Frankfurter Allgemeine Zeitung, Yildiz said that she is still receiving letters with death threats and criticized German authorities for not paying attention to the case.
Yıldız underlined that her family is consistently being openly threatened and yet, still, the interior minister of the Hessen state, Peter Beuth, refuses to take any responsibility to address the issue.
The lawyer also expressed that despite her suggestions, the interior ministry has refused to provide protection for her household.
Previously, German media outlets reported that the fax mentioned the names and addresses of her extended family members. "You can't find this information on social media," Yıldız was quoted by the media as saying back in 2019.
Yıldız had already filed a complaint in August 2018 after receiving death threats directed at her daughter and a police investigation found that her data was retrieved by a police computer in Frankfurt.
German authorities are becoming increasingly concerned over the growing right-wing terrorism in the country.
[…]
https://www.dailysabah.com/turkey/diaspora/turkish-lawyer-defending-nsu-victims-receives-threats-from-neo-nazis
https://www.aa.com.tr/en/europe/lawyer-continues-to-gets-death-threats-from-neo-nazis/2165927
https://en.wikipedia.org/wiki/Seda_Basay-Yildiz
https://www.faz.net/aktuell/politik/inland/basay-yildiz-erhaelt-weitere-morddrohung-von-terrorgruppe-nsu-2-0-17227495.html (DEUTSCH)
https://www.spiegel.de/panorama/seda-basay-yildiz-streit-ueber-sicherheit-fuer-bedrohte-rechtsanwaeltin-a-17913a1e-6986-4cc5-9ed4-c054d9ee4605
https://zeitung.faz.net/faz/politik/2021-03-05/863b96adf395af8f80e788c775f9626b/
https://www.rtl.de/cms/seda-basay-yildiz-erhaelt-weiteren-drohbrief-von-nsu-2-0-4716596.html
https://www.rav.de/publikationen/mitteilungen/mitteilung/solidaritaetserklaerung-mit-rechtsanwaeltin-seda-basay-yildiz/21d0a3a300fe96de28c419c702872e66/
https://www.trtdeutsch.com/politik-inland/nsu-20-anwaltin-seda-basay-yildiz-erhalt-erneut-drohbrief-4684187
https://www.sueddeutsche.de/politik/rechtsextremismus-rassismus-nsu-2-0-polizei-1.5226019
https://www.hurriyet.com.tr/avrupa/seda-basay-yildiza-odul-41746366 (TURKCE)
https://www.aa.com.tr/tr/dunya/almanyada-turk-avukat-asiri-sagcilardan-tehdit-mektubu-almaya-devam-ediyor/2165907