28/02/21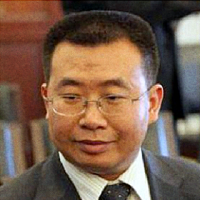 Two years ago, on the 28th of February 2019, Chinese lawyer Jiang Tianyong was officially released from prison after serving a two-year prison sentence for 'inciting subversion of state power'. However, since his release, Mr Jiang has been kept under strict house arrest, which means that he remains de facto detained. This is an example of 'Non-Release Release', a practice that is increasingly used by Chinese authorities as a way to continue the detention of lawyers and activists after their release from formal detention in prison. Lawyers for Lawyers and China Human Rights Lawyers Concern Group are concerned about the continuous house arrest of Mr. Jiang.
Until his arrest, Mr Jiang had worked as a Chinese human rights lawyer, taking on so-called 'sensitive' cases since 2004. He defended fellow lawyers and human rights defenders, including Chen Guangcheng and Gao Zhisheng; defended the rights of a large number of Falun Gong practitioners and petitioners who suffered from various injustices; and documented cases of forced labour in coalmines. Mr Jiang also actively involved in organising support for the families of detained lawyers after the '709 Crackdown' in 2015.
On 22 August 2017, Mr Jiang was convicted and sentenced to two years' imprisonment and three years' deprivation of political rights by the Changsha Intermediate People's Court for the offence of 'inciting subversion of state power'. Mr Jiang's family-appointed defence lawyer did not receive notice of the trial. During his time in prison, Mr Jiang was refused visits from his family for certain periods of time, and was regularly forced to take medicine that affected his memory and caused physical weakness. The authorities' failure to provide Mr Jiang with appropriate medical care inflicted enduring health problems on him.
Mr Jiang has hitherto been placed under a strict house arrest since his release from prison exactly two years ago today. He is under continuous police and camera surveillance, and is not allowed to leave the premise without a police escort. He is not allowed to leave the People's Republic of China, which means that he has been unable to reunite with his family living in the United States. His parents and younger sister, who live in the People's Republic of China, are also under surveillance and are harassed by the authorities. People that visit Mr Jiang at his house are confronted by the authorities, who require the visitors to produce identification and frequently interrogate them.
[…]
https://www.rfa.org/english/news/china/lawyers-licenses-02152021101423.html
https://safeguarddefenders.com/en/blog/non-release-release-turns-freedom-china-illusion
https://en.wikipedia.org/wiki/Jiang_Tianyong
https://www.npr.org/2021/02/18/963217332/where-no-one-dares-speak-up-china-disbars-lawyers-on-sensitive-cases
https://www.bbc.com/news/world-asia-china-56228363