27/01/21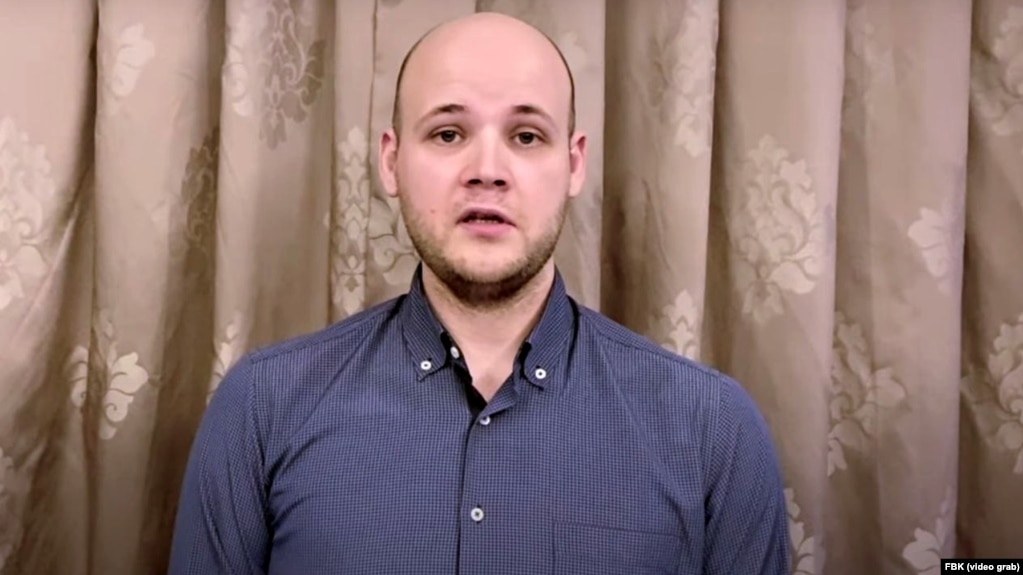 Belarusian citizen Uladzlen Los, a lawyer with jailed Russian opposition politician Aleksei Navalny's Anti-Corruption Foundation (FBK), says he will continue his work with the Kremlin critic's team even though Russian police forced him out of the country following weekend rallies by tens of thousands calling for Navalny's release.
"I will continue to work distantly as much as I can. I will help those detained, filing appeals on their behalf. I will help them file complaints with the European Court of Human Rights. Unlike Belarusian citizens, Russians have a right to appeal with that court. I have enough work," Los told RFE/RL in an interview on January 26.
Los, along with several other Navalny associates, was detained last week before the demonstrations and sentenced to three days in jail on a charge of disobeying a police order. Other associates were also sentenced to several days in jail or fined as the authorities looked to curb the scale of the expected demonstrations.
Undisclosed Location
Then, on January 24, Los said he was handcuffed and forced into a car with a sack over his head in Moscow before being taken on a 10-hour drive to the border by plainclothes police and handed over to Belarusian authorities.
Los managed to leave Belarus quickly after arriving and is currently in an undisclosed location.
[…]
https://www.rferl.org/a/despite-being-forced-out-of-russia-navalny-associate-los-vows-to-fight-on/31071498.html
https://www.rferl.org/a/31069479.html
https://uazmi.com/news/post/baw8haXjfCZhkSwK82ha3O
https://www.cbc.ca/news/world/russia-navalny-search-1.5889833
https://www.hrw.org/news/2021/01/25/russia-police-detain-thousands-pro-navalny-protests
https://www.npr.org/2021/01/23/959923454/protests-swell-across-russia-calling-for-the-release-of-kremlin-critic-alexei-na
https://www.facebook.com/events/680453835954386/
https://www.facebook.com/events/680453835954386/
https://navalny.com/p/6457/ (RUSSIAN)
https://www.fidh.org/fr/regions/europe-asie-centrale/russie/russie-les-responsables-de-la-repression-des-manifestations-et-de-l (FRANCAIS)
https://jeunes.amnesty.be/jeunes/engage/agisenligne/article/militant-russe-alexei-navalny-libere