04/01/21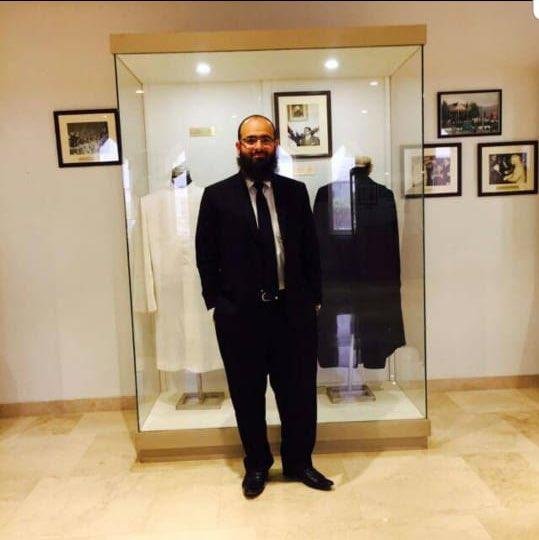 The Islamabad High Court (IHC) on Monday once again expressed concern over the "deteriorating law and order situation" in the capital after a lawyer was allegedly abducted from his home by unidentified individuals before being released two days later.
Advocate Hammad Saeed Dar, who was taken away from his home in the early hours of Saturday, appeared in the court today to detail the ordeal he allegedly went through.
The case was heard by IHC Chief Justice Athar Minallah, who had taken up a petition filed by Dar's father seeking his recovery. The court had earlier ordered Dar's recovery by Monday (today) in a notice to the interior secretary and Islamabad inspector general of police.
Deputy Inspector General (DIG) of Police (Operations) Waqaruddin Syed, Saddar Superintendent of Police Sarfaraz Virk and SP (Investigations) Malik Naeem, and other officials were present at the hearing.
Speaking to reporters at the court, Dar said the bell of his house located in the Tarnol area was rung at around 1:30am on Saturday. Around 12-15 people standing outside told his father that they wanted to meet Dar.
Although only two of them were invited inside, 10 individuals allegedly forced their way into the house and apprehended Dar as soon as they spotted him, the lawyer said.
He alleged that his personal belongings including his laptop and cell phone were confiscated and he was blindfolded and taken away in a car. He was driven around in the car for about half an hour before being taken to a room where he was detained.
Dar said he could not identify his alleged abductors and did not know "what they wanted from me".
[…]
https://www.dawn.com/news/1599668/after-lawyers-abduction-ihc-reiterates-concern-over-abysmal-state-of-law-and-order-in-islamabad
Lawyer abducted in Islamabad
https://www.aninews.in/news/world/asia/islamabad-lawyer-kidnapped-from-his-residence-by-men-posing-as-ctd-officials20210104130648/
https://tribune.com.pk/story/2278579/ihc-summons-top-cop-in-lawyer-abduction-case
Tagged: Pakistan