24/12/20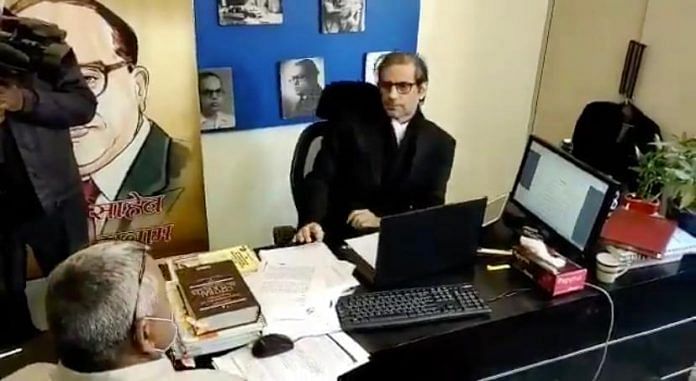 Delhi Police special cell raids Pracha's office in search of incriminating documents. Advocate says seizure of his computer violates attorney-client privilege, which is protected by law.
The Delhi Police Thursday raided the office of advocate Mehmood Pracha, the defense counsel for multiple accused in the northeast Delhi riots cases, in connection with a case of forgery and criminal conspiracy filed against him in August this year. 


The raid began at 12:40 pm and was continuing until the publishing of this article.
Pracha represents several of the accused in the Delhi riots cases, including student-activist Gulfisha Fatima who has been charged under the Unlawful Activities (Prevention) Act (UAPA).
According to a senior police officer, Pracha, while filing a bail petition, had filed an affidavit in the court that was allegedly notarised by a lawyer who had died in 2017. The police claim that since it was notarised by a lawyer who died two-and-a-half years ago, it was a false affidavit and the signatures in it were forged.
The Delhi Police also alleged that Pracha had instigated a man, Irshad Ali, to depose falsely in a northeast Delhi riots case.
[…]
https://www.livelaw.in/news-updates/delhi-police-raid-office-of-mehmood-pracha-lawyer-of-several-accused-in-riots-conspiracy-cases-167631
https://www.ndtv.com/delhi-news/office-of-mehmood-pracha-lawyer-of-delhi-riots-accused-raided-lawyers-condemn-move-2343474
https://thewire.in/government/delhi-police-raids-mehmood-prachas-office-seizes-computer-documents-with-client-info
https://www.jagran.com/delhi/new-delhi-city-ncr-police-raids-at-lawyer-mehmood-pracha-office-in-delhi-riots-case-21200150.html (HINDI)
Tagged: India