08/12/20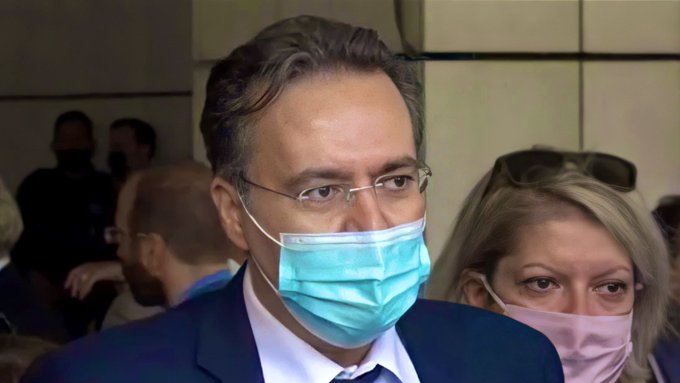 LWB Greece expresses its urgent concern and calls for international attention on a new crackdown on lawyers defending human rights and liberties in the context of the pandemic. LWB has been informed by reliable sources about the following alleged incidents:
On 6/12/2020, in the 12th anniversary of the murder by a police bullet of the 15 year old Alexis Grigoropoulos, the chief of police issued a decision forbidding to citizens to pay a tribute to the deceased child by leaving a flower to the monument of his death respecting all social distancing measures, and thus make a point about the struggle against injustice and police brutality and impunity.
In order to avert such a tribute of by-passers and ensure respect to the Chief's decision, thousands of policemen were sent to the vicinity of the place where Alexis was murdered; the police had an order to detain by-passers in this area, allegedly because they did not comply with the measures taken due to the pandemic.
Two high profile lawyers went on spot to defend the rights of the people who, after the intervention of the police, had now become a "spontaneous gathering" of approximately 50 people, being denied of their freedom of movement without being given any information about the ground of such restriction.
The people's lawyers also became target of the described attack to the Rule of Law.
Lawyer Thanasis Kampagiannis, a member of the Board of the Athens Bar Association, and lawyer Costas Papadakis, also widely known for his anti-fascist defense, were arbitrarily arrested while performing their duties.
They were initially "adduced" to the police directorate, placed in a bus together with dozens of the people who had asked for their legal support.
The lawyers were then arbitrarily detained for hours.
After a few hours in detention it became clear, though, that the citizens, as well as the lawyers, were not adduced, but arrested, on the pretext of allegedly breaching pandemic's restriction of movement measures; clearly, the lawyers, since the onset of their encounter with the policemen, were on spot in the context of their Function: they were asked by people to defend and uphold their human rights.
[…]
https://lwbgr.blogspot.com/2020/12/lawyers-without-borders-greece-calls.html
https://dyyad.blogspot.com/2020/12/dyyad-calls-for-international-attention.html
Two lawyers on duty arrested during rallies; they filed against Police
https://www.athina984.gr/en/2020/12/06/eleytheroi-oi-dyo-dikigoroi-poy-prosichthisan-sto-kentro-tis-athinas/
https://balkaneu.com/greece-police-arbitrariness-and-violence-mark-the-memorial-for-grigoropouloss-murder/
Tagged: Greece, Lawyers Without Borders