03/12/20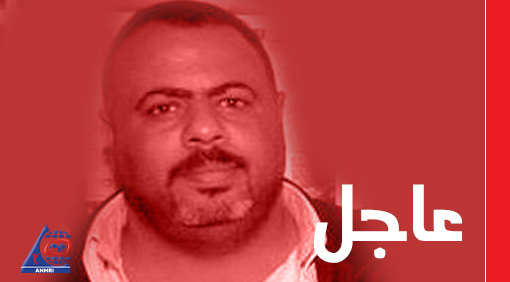 The Observatory for the Protection of Human Rights Defenders, a joint partnership of FIDH and the World Organisation Against Torture (OMCT), has received new information and requests your intervention in the following situation in Egypt.
New information:
The Observatory has been informed by reliable sources about the conditional release and continuing judicial harassment of Mr. Mohamed Ramadan, a human rights lawyer who previously worked for the Arabic Network for Human Rights Information (ANHRI)[1].
According to the information received, on December 2, 2020, Alexandria Criminal Court ordered the release of Mr. Mohamed Ramadan, with a bail of 5,000 EGP (approximately 270 Euros), pending Criminal Case 16576/2018, after nearly two years of pre-trial arbitrary detention. The order had not been executed at the time of publication of this Urgent Appeal.
The Observatory recalls that Mr. Ramadan was arrested on December 10, 2018 shortly after posting a picture of himself wearing a yellow vest in solidarity with French anti-government protesters (see background information). His arrest came as the Egyptian authorities set restrictions to sales of yellow vests fearing opponents may use them in anti-government protests around the eighth anniversary of the January 2011 uprising that toppled former autocrat Hosni Mubarak.
The Observatory welcomes the Court's decision to release Mr. Mohamed Ramadan on bail, but recalls that he should never have been detained in the first place, his detention being arbitrary as it only aimed at sanctioning his legitimate human rights activities and exercice of his freedom of expression.
The Observatory calls on the Egyptian authorities to immediately and unconditionally release Mr. Mohamed Ramadan, and to put an end any act of harassment, including at the judicial level, against him and all human rights defenders in the country.
[…]
https://www.omct.org/human-rights-defenders/urgent-interventions/egypt/2020/12/d26223/
https://www.fidh.org/en/issues/human-rights-defenders/egypt-conditional-release-and-continuing-judicial-harassment-of
https://www.hrw.org/news/2020/12/02/france-macron-receive-al-sisi-heels-repression
https://www.frontlinedefenders.org/en/profile/mohamed-ramadan#:~:text=Mohamed%20Ramadan%20is%20a%20human,rights%20defenders%20and%20political%20prisoners.
https://www.ifedl.org/france-macron-s-appr%C3%AAte-%C3%A0-recevoir- (FRANCAIS)