01/12/20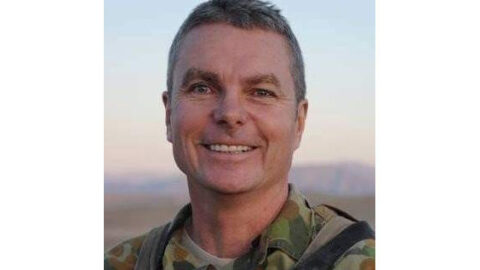 Former Australian Defence Force lawyer David McBride is still facing five national security-related charges – that carry up to life imprisonment – for exposing the SAS "warrior culture" in Afghanistan that was leading troops to perpetrate war crimes.
McBride blew the whistle three years prior to the release of the Brereton report: the irony being that this investigation uncovered the very same issues the lawyer revealed, as it focused on Australian special forces deployments in Afghanistan over 2005 to 2016.
And the Brereton inquiry was at the behest of the federal government, with the AFP now acting upon its findings.
Since the release of the report, attorney general Christian Porter has told parliament that it would be inappropriate for the government to intervene in the McBride case now, as the Commonwealth Director of Public Prosecutions (CDPP) has already commenced proceedings.
Porter said it would be "utterly extraordinary" to apply laws which permit him to bring the prosecution to a halt, as these measures have never been used before.
But when it comes to exercising unutilised powers – as well as weighing in on CDPP matters – the nation's chief lawmaker is a seasoned player.
[…]
https://www.sydneycriminallawyers.com.au/blog/drop-the-charges-against-former-military-lawyer-david-mcbride/
https://www.canberratimes.com.au/story/7019615/afghanistan-inquiry-calls-to-drop-prosecution-of-whistleblower-david-mcbride/
https://www.illawarramercury.com.au/story/7020979/calls-to-drop-prosecution-of-whistleblower-david-mcbride/
https://www.theage.com.au/national/if-moral-courage-matters-this-whistleblower-needs-defending-20201116-p56ey4.html
https://www.canberratimes.com.au/story/7026156/who-is-being-helped-by-putting-bernard-collaery-on-trial/
https://en.wikipedia.org/wiki/David_McBride_(whistleblower)#:~:text=David%20William%20McBride%20(born%201963,Australian%20Broadcasting%20Corporation%2C%20who%20broadcast