30/12/20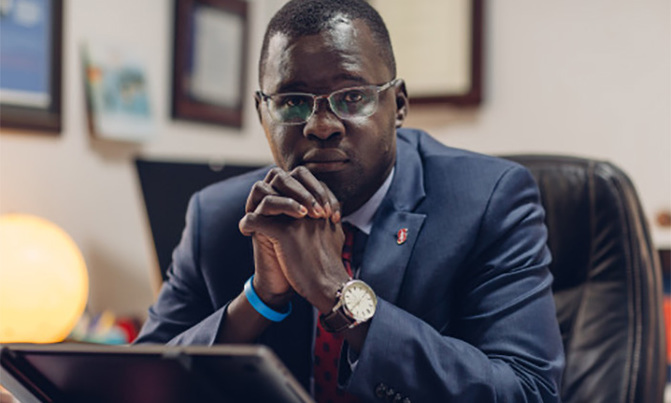 A prominent rights attorney jailed in Uganda over criminal charges was freed on bail on Wednesday amid intense pressure from the international community and watchdog groups urging authorities to respect human rights ahead of elections in January.
Nicholas Opiyo had spent a week in prison, charged with money laundering after officials queried a $340,000 transfer into a bank account held by the rights group he leads. His lawyers say he is innocent, and his group, Chapter Four Uganda, calls the charges frivolous.
Opiyo has represented pro-democracy activists, opposition figures and minority groups. He is notably one of a few lawyers known to represent homosexuals in a country where same-sex relations are criminalized.
The U.S. had called for his immediate release. Representatives of foreign embassies sat in the courtroom as his bail application was heard. He appeared via video link from the maximum-security prison.
Critics of the government insist Opiyo is targeted because of his work tracking alleged rights abuses by security forces ahead of elections on Jan. 14.
President Yoweri Museveni, who has held power since 1986, faces a strong challenge from popular singer and lawmaker Bobi Wine, who has rallied impoverished young people.
[…]
https://spectrumlocalnews.com/nys/jamestown/ap-online/2020/12/30/uganda-rights-lawyer-freed-on-bail-after-week-in-detention
https://www.startribune.com/uganda-rights-lawyer-freed-on-bail-after-week-in-detention/600005003/
https://apnews.com/article/international-news-kampala-money-laundering-coronavirus-pandemic-uganda-c3cb6d035258131aadf2a10bc4c3bb0f