October 22, 2019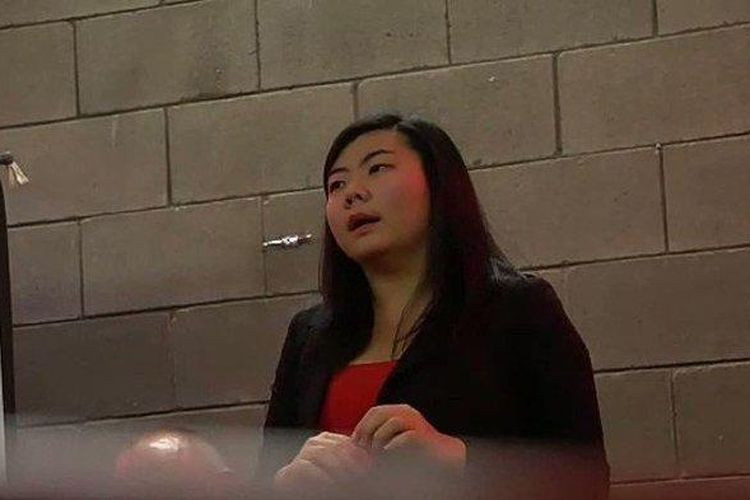 Veronica Koman, a human rights lawyer sought by Indonesian police over Twitter posts authorities blame for fanning unrest in the Papua region, has a tattoo on each wrist.
The first, inked when she was in her late teens and a fervent nationalist, reads simply "Indonesia" and, she says, meant that "Indonesia is running through my veins".
The second, which she got a few years later after becoming "exposed to social justice", has become a defiant riposte to the vitriol she has received for defending activists and advocating self-determination for Papua, Indonesia's easternmost provinces.
The tattoo reads "DILLIGAF", an abbreviation for a crude saying which roughly stands for "Do I look like I give a damn?"
"I've actually been experiencing this weird systematic attack, if you like, online since I think it was almost two years ago," Koman said in an interview in Australia, where she is now living.
The threats can come in slickly produced video posted on YouTube or comments from anonymous social media accounts.
The abuse includes death threats, incitements to sexual assault and racist slurs, online material reviewed by Reuters showed. It also includes the publication of personal information about her and her family.
…
https://www.reuters.com/article/us-indonesia-papua-lawyer/indonesian-human-rights-lawyer-koman-refuses-to-be-cowed-on-papua-idUSKBN1X10WH
https://acfid.asn.au/media-releases/veronica-koman-receives-sir-ronald-wilson-human-rights-award
https://www.thejakartapost.com/news/2019/10/24/veronica-koman-wins-australian-human-rights-award-for-papua-activism.html
https://www.thejakartapost.com/news/2019/10/17/veronica-koman-meets-with-australian-mps-about-papua.html
https://www.abc.net.au/news/2019-10-24/veronica-koman-west-papua-human-rights-lawyer-activist-awards/11633222
https://www.miragenews.com/veronica-koman-receives-sir-ronald-wilson-human-rights-award/
https://www.rnz.co.nz/international/pacific-news/401682/indonesian-human-rights-lawyer-wins-prize-for-west-papua-work
Indonesian human rights defender Veronica Koman receives Sir Ronald Wilson Human Rights Award
https://law.anu.edu.au/news-and-events/news/veronica-koman-opens-about-her-west-papua-advocacy
https://www.cnnindonesia.com/internasional/20191017072645-113-440201/veronica-koman-temui-parlemen-australia-bahas-persoalan-papua (INDONESIAN)
https://kastara.id/18/10/2019/soal-veronica-koman-dilema-australia-antara-kedaulatan-indonesia-dan-ham-papua/ (INDONESIAN)
(Veronica Koman Facebook, 23/10/19)
(L'Observatoire des Avocats Facebook, 23/10/19)
Tagged: Australia, IDHAE, Indonesia, West Papua