October 14, 2019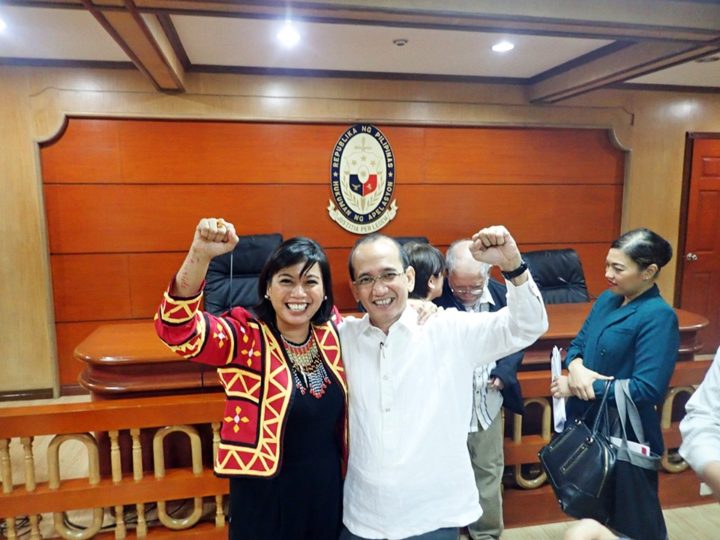 The UN Human Rights Council recently adopted a resolution which expresses great concern on the human rights situation in the Philippines. In particular with regard to the reported extrajudicial killings and violations targeting critics and human rights defenders, including lawyers. ,,Today, being a lawyer for the defenseless makes you a target", responded Edre U. Olalia, president of the National Union of Peoples Lawyers of the Philippines.
One of his brave fellow fighters is Czarina Musni, also a member of the Union of People's Lawyers in Mindanao (UPLM): ,,We welcome the UN resolution to investigate the rampant and numerous killings in the Philippines, as well as the incidents of extra-judicial killings of activists, peasant and indigenous peoples leaders and human rights defenders", she says in an online interview with Lawyers for Lawyers. ,,This would show the world how the regime uses brute force, power and influence to silence his critics."
We shall not falter
She outlines the current deterrent situation: ,,As lawyers we face constant threats and vilification for the human right cases we handle. Because of their demands, our clients are tagged as 'terrorists', as 'communists', or as 'enemies of the state'.  And so are we, their lawyers. But we take these branding as our badges of valor, as we stand with and for the Filipino masses who call for justice and equality."
And she continues without self-censorship: ,,We shall not be intimidated. We shall not falter. We shall go forth and defend our clients. Even if we have to do so to the death."
The resolution requests the High Commissioner for Human Rights (OHCHR) to provide a detailed report on the situation of human rights in the Philippines. What should be in that report?
…
https://www.asiatimes.com/2019/10/article/one-foot-in-the-grave-for-philippine-activists/
Attacks on Filipino Lawyers and law workers 23 Sept 19 (IAPL MONITORING COMMITTEE REPORT)
Tagged: International Association of People's Lawyers, National Union of People's Lawyers, The Philippines