October 11, 2019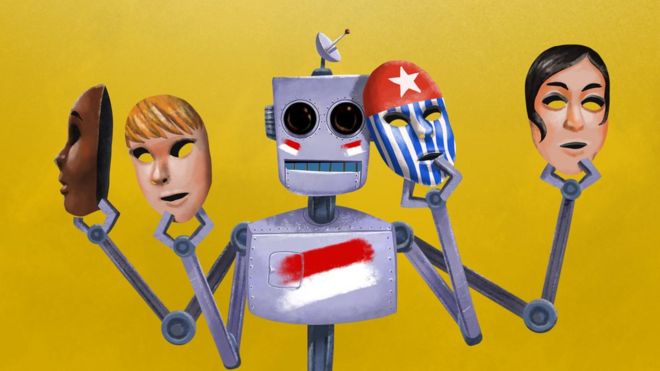 Indonesia's Papua province has become the focus of a well-funded social media campaign using bots to promote a pro-government agenda, the BBC has found.
A long-running Papuan separatist movement has flared in recent months, sparking fresh calls for self-rule.
But with access to the region heavily restricted, social media has become a key source for the foreign press.
One expert told the BBC the apparently co-ordinated campaigns were seeking to skew international views of Papua.
…
Targeted abuse from bots
The Twitter bot networks revealed by the BBC investigation have actively targeted Indonesia human rights lawyer Veronica Koman.
She told the BBC: "Rape and death threats are now part of my daily life."
Now based in Australia, she has been a major source on social media of photos and footage of protests and unrest, sharing information passed to her by contacts in Papua.
Ms Koman now stands accused by the government of spreading "false news" and "provoking unrest" by publishing reports about the racist attacks on Papua students in Java.
She faces charges under the controversial Electronic Information and Transactions law (ITE) that makes it illegal to spread "fake news". If found guilty she could be jailed for six years.
Press and rights groups say this law suppresses free speech and is open to misuse.
…
https://www.bbc.com/news/world-asia-49983667
https://pmc.aut.ac.nz/pacific-media-watch/indonesia-facebook-removes-hundreds-fake-indonesian-west-papua-accounts-10539
https://unpo.org/article/21680
https://www.sbs.com.au/news/more-than-16-000-people-flee-unrest-in-indonesia-s-papua
Tagged: Australia, Indonesia, West Papua