October 11, 2019
In the Philippines, the president's latest war is claiming the lives of farmers, activists and political opponents.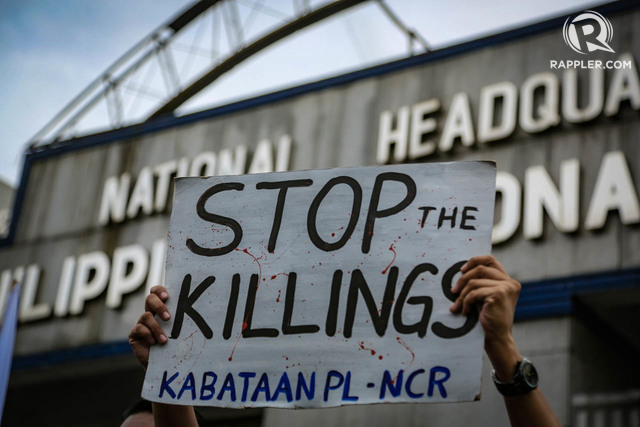 Philippine President Rodrigo Duterte's "war on drugs" has been blamed for thousands of alleged extrajudicial killings.
Now, the president is waging another bloody war – this time against a communist rebellion.
In November last year, Duterte declared a state of emergency on the island of Negros, ordering military and police reinforcements to launch operations against the New People's Army.
But many allege the victims have not just been rebel fighters.
Rights organisations say they have documented more than 80 alleged extrajudicial killings of farm workers, human rights advocates and lawyers on Negros since Duterte came to power in 2016.
Ben Ramos, a human rights lawyer who represented poor farmers, was shot late one night in November last year.
His wife, Yesha Ramos, blames the Duterte government for his death.
"I feel so mad, I feel so sad, I feel just really angry," she tells 101 East. "It was the state forces. Taking the life of a person who is very innocent, who has been very supportive of farmers, is not an answer."
…
https://www.aljazeera.com/programmes/101east/2019/10/dutertes-war-191011053006171.html
https://www.rappler.com/nation/242191-un-expert-philip-alston-duterte-drug-war-arbitrary-power
Amid unsolved killings of lawyers, attack on another in Capiz shows boundless impunity
https://www.dw.com/en/dissent-unwelcome-in-the-philippines-vice-president-leni-robredo/a-50723669
https://www.hollywoodreporter.com/review/presidents-orders-1246986
"If They Are Stubborn, Then We Will Kill Them": Inside Rodrigo Duterte's War on Drug Suspects in the Philippines
https://www.cnnphilippines.com/news/2019/10/11/Amnesty-International-drug-war-Duterte-ninja-cops.html
https://www.asiatimes.com/2019/10/article/one-foot-in-the-grave-for-philippine-activists/
https://www.eventbrite.co.uk/e/tao-po-london-tickets-73515640259
https://www.amnesty.org/en/latest/news/2019/10/philippines-end-war-drugs-following-national-police-chief-resignation/
Attacks on Filipino Lawyers and law workers 23 Sept 19 (IAPL MONITORING COMMITTEE REPORT)
Tagged: International Association of People's Lawyers, The Philippines