October 2, 2019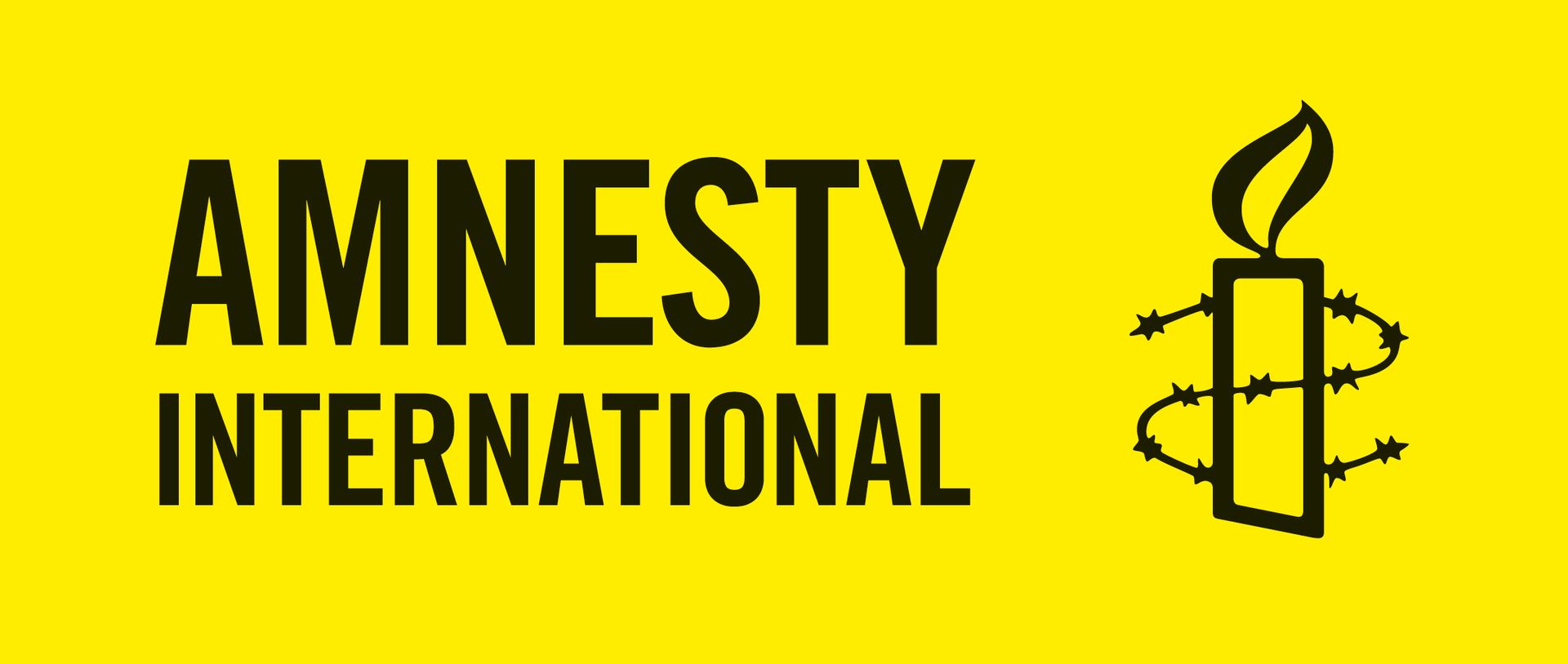 Over the past 12 days, Egyptian authorities have launched the biggest crackdown under President Abdel Fattah al-Sisi's rule rounding up more than 2,300 people – at least 111 of them children – said Amnesty International today. The authorities have carried out sweeping arrests of hundreds of peaceful protesters as well as carrying out more targeted arbitrary arrests of human rights lawyers, journalists, political activists and politicians.
The vast majority of those arrested are being investigated as part of one single case. If referred to trial, it would be the largest protest-related criminal case in Egypt's history.
"President Abdel Fattah al-Sisi's government has orchestrated this crackdown to crush the slightest sign of dissent and silence every government critic. The wave of unprecedented mass arrests, which included many who were not even involved in the protests, sends a clear message – anyone perceived to pose a threat to Sisi's government will be crushed," said Najia Bounaim, North Africa Campaigns Director for Amnesty International.
"Participating in a peaceful protest is not a crime. The Egyptian authorities' draconian response to the peaceful demonstrations illustrates their utter contempt for human rights and displays a flagrant disregard for the rights to peaceful protest and freedom of expression. The authorities must immediately and unconditionally release anyone detained solely for peacefully exercising their rights to freedom of assembly or expression."
In a rare challenge to President al-Sisi, and his government, small protests broke out in several cities across Egypt starting on 20 September. The Egyptian authorities sought to prevent a second round of protests on 27 September by shutting down large parts of downtown Cairo and carrying out mass arrests.
An official statement from Egypt's Office of the Public Prosecutor on 26 September stated that "less than 1,000 people" have been interrogated in relation to their peaceful participation in protests. It confirmed that the defendants' social media accounts had been searched for evidence of "incitement to protesting". The statement mentioned that calls to protest posted on social media would be considered evidence of the "crime" of "unauthorized assembly".
Human rights lawyers working with organizations including the Egyptian Center for Economic and Social Rights (ECESR) and Egyptian Commission for Rights and Freedoms (ECRF) have documented at least 2,300 arrests so far. According to lawyers, scores of detainees have been released without questioning, but many others continue to appear in front of prosecutors.
…
Lawyers, journalists and politicians rounded up
Amnesty International has documented the arrest of 10 journalists, remarkably most of them working for pro-government media outlets, primarily in Suez and Mahalla, and at least 25 politicians and academics from four different political parties. They include Khaled Dawoud, journalist and former head of liberal Dostour party, as well as political science professors Hassan Nefea and Hazem Hosny. At least ten are facing investigation on "terrorism-related" charges.
In a serious blow to defendants' rights to provide a legal defence, lawyers have also been targeted with at least four arrested while carrying out their work and a total of 16 lawyers have been arrested.
On 29 September, human rights lawyer and director of the Adalah Center for Rights and Freedoms Mohamed el-Baqer entered the Supreme State Security Prosecution (SSSP) building to represent detained activist Alaa Abdelfattah only to be arrested on the same unfounded charges as his client. These include "membership in a banned group" and "spreading false information". The prosecutor questioned him about his organization's work and did not present any evidence against him except a National Security Agency investigation report, which neither he nor his lawyer have been allowed to examine.
Amnesty International considers Mohammed el-Baqer a prisoner of conscience who is detained solely for his work defending victims of human rights violations. The organization is calling for his immediate and unconditional release.
"The vast scale and arbitrary nature of the arrests is clear indicator of how unnerved the Egyptian authorities are feeling about the prospect of further protests," said Najia Bounaim.
…
https://www.amnesty.org/en/latest/news/2019/10/egypt-largest-wave-of-mass-arrests-since-president-abdel-fattah-al-sisi-came-to-power/
https://www.middleeasteye.net/news/egypts-human-rights-lawyers-come-under-states-fire
https://www.aljazeera.com/news/2019/10/egypt-thousands-arrested-biggest-crackdown-el-sisi-191002174627211.html
https://www.cfjustice.org/portal/2019/10/01/egypt-all-are-vulnerable-as-government-plunges-into-frenzied-quest-to-eliminate-opposition/
https://www.newsweek.com/3000-arrested-egypt-latest-uprising-president-abdel-fattah-sisi-biggest-crackdown-yet-1463023
https://www.dw.com/en/egyptian-protest-anger-justified-rights-activist-says/a-50668351
https://madamasr.com/en/2019/10/01/feature/politics/despite-release-of-at-least-96-detainees-calls-for-more-open-political-process-tense-security-situation-highlighted-by-arrest-of-lawyers-persists/
https://www.omct.org/human-rights-defenders/urgent-interventions/egypt/2019/09/d25523/
https://www.voanews.com/middle-east/amid-crackdown-leading-egyptian-rights-activist-arrested
Protests rattle Egypt, Bahraini women political prisoners expose abuse, and journalist jailed over abortion
https://www.york.ac.uk/cahr/news/2019/mohamedel-baqerarrest/
https://www.frontlinedefenders.org/en/case/arrest-mohamed-el-baqer
https://www.movedemocracy.org/alert-egypt-targets-lawyers
Rampant media campaign against human rights organizations: Are the Egyptian authorities paving the way for escalating their oppression of human rights defenders?
https://en.wikipedia.org/wiki/Mahienour_El-Massry
https://en.wikipedia.org/wiki/2019_Egyptian_protests
https://www.aljazeera.net/news/politics/2019/10/2/%D9%85%D8%A7%D9%87%D9%8A%D9%86%D9%88%D8%B1-%D8%A7%D9%84%D9%85%D8%B5%D8%B1%D9%8A-%D9%82%D9%8A%D8%AB%D8%A7%D8%B1%D8%A9-%D8%AD%D8%B1%D9%8A%D8%A9-%D8%B3%D8%AC%D9%86%D8%AA%D9%87%D8%A7-%D9%83%D9%84-%D8%A7%D9%84%D8%A3%D9%86%D8%B8%D9%85%D8%A9 (ARABIC)
https://arabic.euronews.com/2019/09/22/egyptian-human-rights-lawyer-mahinour-el-masri-arrested?fbclid=IwAR0r_Z3IXMk2Up_p0SEe6Z8O9VIWgCpxp8qaA8EhLhKzT_PnCTVjlAzbfoM (ARABIC)
https://egyptianfront.org/ar/2019/10/new-case-against-hrd/ (ARABIC)
https://www.amnesty.org/fr/latest/news/2019/10/egypt-largest-wave-of-mass-arrests-since-president-abdel-fattah-al-sisi-came-to-power/ (FRANCAIS)
https://ifex.org/fr/legypte-submergee-par-les-bruits-des-manifestants-des-prisonnieres-politiques-bahreiniennes-denoncent-des-abus-et-une-journaliste-jetee-en-prison-pour-avortement/ (FRANCAIS)
https://www.protect-lawyers.com/en/lawyer/6389/ (FRANCAIS)
(L'Observatoire des Avocats Facebook, 01/10/19)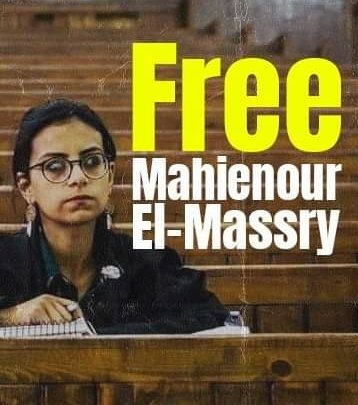 Tagged: Amnesty International, CCBE, Egypt, Front Line Defenders, IDHAE, International Commission of Jurists, Lawyers for Lawyers, Observatoire international des avocats en danger, OMCT