August 30, 2019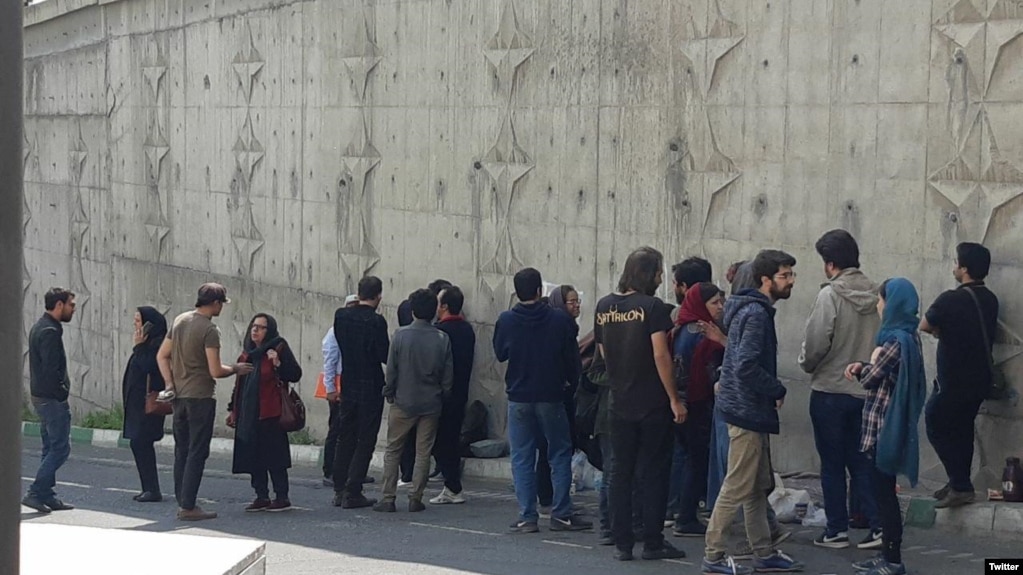 Under a barrage of criticism from attorneys and legal experts, the Islamic Republic's judiciary is set to review a controversial rule that does not allow people accused of "political and intelligence crimes" to choose their own lawyers.
The rule forces the accused to select their defense attorney from a limited list of lawyers already approved by the head of the country's conservative Judiciary.
Describing the rule as a "mistake" and "disgraceful," the deputy Chief-Justice in legal affairs, said on Thursday, August 29 that he had been ordered by his boss to revise the rule as quickly as possible.
According to Article 48 of the Islamic Republic Criminal Procedures Regulations, people have the right to pick a lawyer and have a meeting with him/her as soon as they are detained.
Nevertheless, the "Note to Article 48" stipulates, "In cases of crimes against internal or external security—during the investigation stage, the parties to the dispute are to select their attorneys from a list approved by the head of the judiciary."
The note is a blatant violation of the country's Constitution that sets no limits or conditions on the right to legal counsel.
…
Prominent human rights lawyer Nasrin Sotoudeh told the New York-based Center for Human Rights in Iran (CHRI) last year that a list of handpicked lawyers by the head of the Judiciary "violates suspects' rights because they strip them of their right to choose their own lawyer."
Ms. Sotoudeh, who is presently behind bars for security-related charges, also noted at the time, "It's like telling someone you can get an operation from only three surgeons selected by us, not any of the thousands of other doctors in the city."
The regulation is an ill-conceived action and sets a dangerous precedent, Sotoudeh argued, adding, "In a big province such as West Azerbaijan, where there are more than 3,000 lawyers, only 32 have been put on the approved list."
Echoing Sotoudeh's remarks, the deputy head of the judiciary, mid-ranking cleric, Mohammad Mossaddeq (Mossadegh) reiterated that the legal note was a "mistake", and paved the way for the handpicked lawyers to use it as a "rent" in their own favor.
Earlier, Tehran's outspoken representative to Majles (Islamic Consultative Assembly), Ali Motahari had disclosed that the controversial note added to Article 48 had been implemented by Amoli Larijani without passing through the required legal channels.
https://en.radiofarda.com/a/iran-decides-to-revise-controversial-rule-restricting-freedom-to-choose-lawyer/30136814.html
Iranian Lawyers: Judiciary's Mandatory List of Approved Counsel Sets "Dangerous Precedent"
Journalist Sentenced to 10.5 Years Imprisonment for Covering Labor Day Rally
Iran: Three Rights Lawyers Sentenced to Lengthy Jail Terms in Less Than a Year
At Least 13 Signers of Open Letters Urging Khamenei's Resignation Are Arrested
https://www.theaustralian.com.au/world/brave-iranian-women-step-up-their-war-on-gender-apartheid/news-story/8d5c537f4e7ad0df49d94c30ede94f58
https://en.radiofarda.com/a/nine-iranian-lawyers-call-for-unseating-khamenei-describe-his-leadership-illegal-/30150273.html
http://www.europarl.europa.eu/doceo/document/B-9-2019-0094_EN.html
https://en.wikipedia.org/wiki/Nasrin_Sotoudeh
https://www.letelegramme.fr/finistere/brest/brest-le-barreau-soutient-aux-avocats-iraniens-condamnes-10-09-2019-12379566.php (FRANCAIS)
https://www.leprogres.fr/rhone-69-edition-lyon-metropole/2019/09/13/les-elus-du-1er-reclament-la-liberte-de-l-avocate-iranienne-nasrin-sotoudeh (FRANCAIS)
http://www.europarl.europa.eu/doceo/document/RC-9-2019-0089_FR.html (FRANCAIS)
https://fr.wikipedia.org/wiki/Nasrin_Sotoudeh (FRANCAIS)
https://www.nordbayern.de/kultur/from-evin-with-love-ausstellung-in-nurnberg-1.9330496 (DEUTSCH)
https://www.articolo21.org/2019/08/nasce-in-italia-la-prima-campagna-per-le-donne-in-iran/ (ITALIANO)
https://www.controradio.it/firenze-mozione-per-onoreficenza-a-nasrin-sotudeh/ (ITALIANO)
https://www.ecodisicilia.com/2019/09/03/palermo-campagna-per-la-giustizia-e-la-liberta-delle-donne-iraniane/ (ITALIANO)
https://www.publico.es/sociedad/fuera-velos-someten.html (ESPANOL)
https://nos.nl/artikel/2299573-iran-straft-steeds-harder-activiste-krijgt-24-jaar-voor-afdoen-hoofddoek.html (NEDERLANDS)