August 30, 2019
Timor-Leste had moved on since the spying scandal and so should Australia by dropping charges against the whistleblowers who exposed it, says Jose Ramos Horta.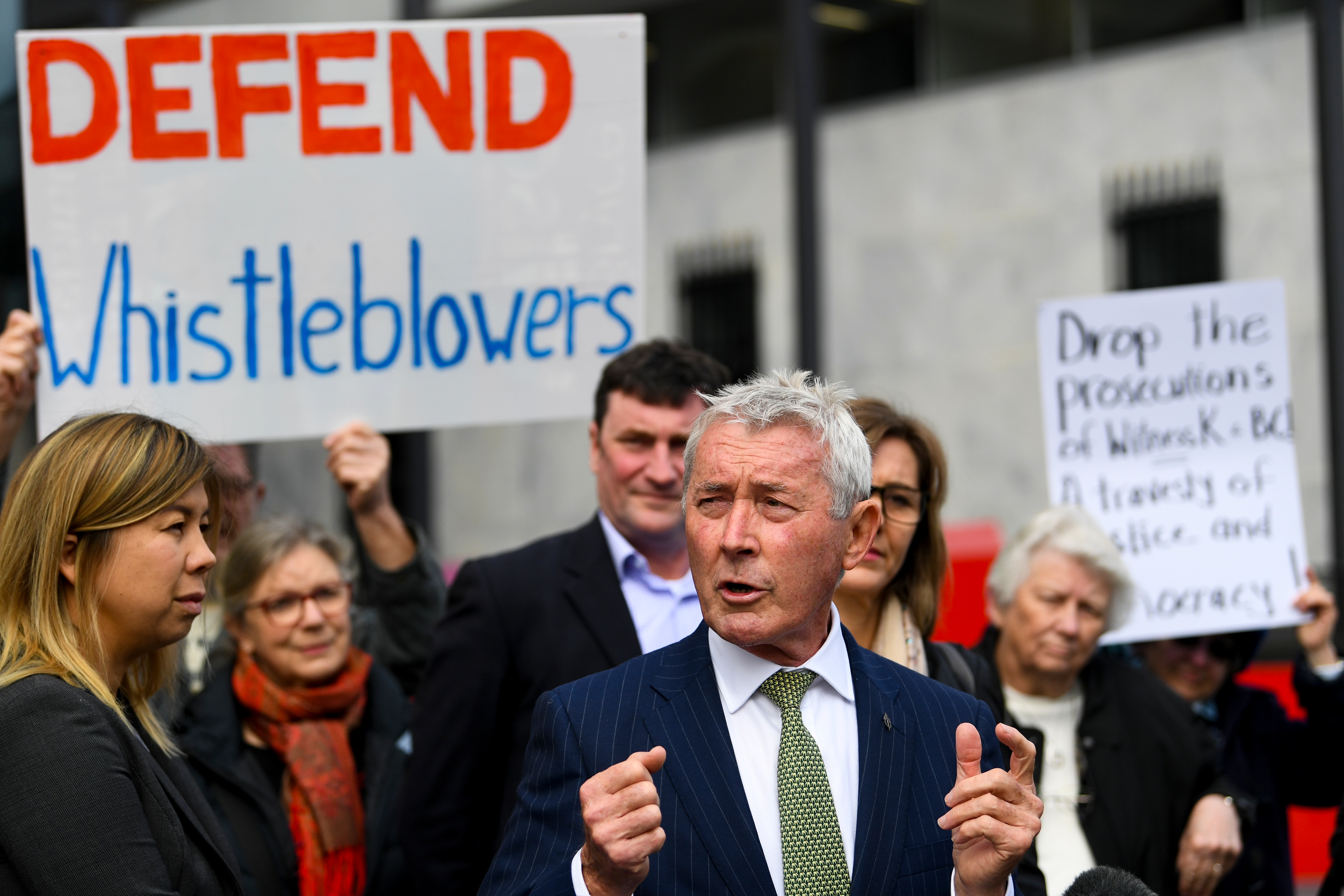 Timor-Leste's Nobel Peace Prize-winning former Prime Minister Jose Ramos-Horta says Australia "should get over it" and drop charges against two whistleblowers who revealed covert spying.
The criminal charges relate to whistleblowers lawyer Bernard Collaery and former spy Witness K revealing in 2013 that Australia had bugged government offices during negotiations over the sea boundary.
It was seen around the world as a rich nation stealing from an impoverished one.
Mr Ramos-Horta, who will on Friday attend Timor-Leste's 20th-anniversary celebrations of its vote for independence, compared the Australian government's pursuit of the pair to the novel Les Miserables and Inspector Javert's obsessive pursuit of the convict Jean Valjean.
"I would never as leader of a country prosecute someone if we spied on some country and they came to us or the media and said I have just been asked to do something that is completely unethical and has nothing to do with the national interest," he said.
"I would apologise to the nation if I were leader, apologise to the gentleman, the spy."
Mr Ramos-Horta was shot at his home in Dili in an assassination attempt in 2008.
The scandal began in 2004 when the Australian Secret Intelligence Service planted covert listening devices in the Timor-Leste cabinet office to gain an upper hand in negotiations over the rich Greater Sunrise oil and gas fields.
…
https://www.sbs.com.au/news/jose-ramos-horta-urges-australia-to-drop-witness-k-whistleblower-charges
https://www.dailyliberal.com.au/story/6357083/drop-timor-whistleblower-charge-horta/
https://www.miragenews.com/ala-calls-for-collaery-prosecution-to-be-dropped/
https://www.lawyersalliance.com.au/news/ala-calls-for-collaery-prosecution-to-be-dropped
https://www.theguardian.com/australia-news/2019/aug/29/witness-k-lawyer-alleges-extraordinary-unexplained-roadblock-funding-case
https://7news.com.au/politics/morrison-to-help-east-timor-celebrate-c-424992
https://www.aljazeera.com/news/2019/08/australian-spy-denied-legal-aid-east-timor-bugging-case-190829061353911.html
https://www.abc.net.au/radio/programs/am/witness-k-controversy-could-affect-timor-leste-gas-deal:-patrick/11463842
http://www.mondaq.com/australia/x/840952/Human+Rights/Protect+our+eroding+rights+An+interview+with+Human+Rights+Law+Centres+campaign+director+Tom+Clarke
https://www.smh.com.au/world/asia/pm-bats-aside-questions-over-prosecution-of-witness-k-and-lawyer-20190830-p52mjj.html
https://www.theguardian.com/commentisfree/2019/sep/01/suppression-and-secrecy-how-australias-government-put-a-boot-on-journalisms-throat
https://www.euronews.com/2019/08/31/thousands-celebrate-east-timors-20th-anniversary-but-the-scars-remain
https://en.wikipedia.org/wiki/Bernard_Collaery
https://mapdow.com/des-milliers-celebrer-le-20e-anniversaire-du-timor-oriental-mais-les-cicatrices-restent/ (FRANCAIS)
http://www.dailyviewsonline.com/cultura/Australiano-spia-di-carica-con-intercettazioni-perdita-negato-il-patrocinio-h20452.html (ITALIANO)
Tagged: Australia, Timor Leste