August 27, 2019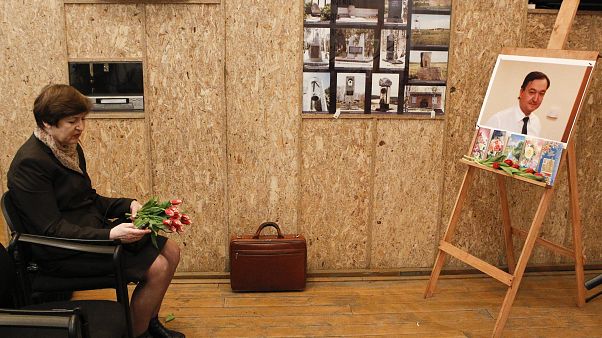 In a unanimous judgment, the European Court of Human Rights today delivered a comprehensive rebuke to Russia over the 2009 death in pretrial detention of Sergei Magnitsky, the accountant who had previously exposed a $230m tax fraud involving officials of Russia's powerful Interior Ministry.
Responding to complaints brought by his mother and widow, the Strasbourg court ruled that Russia was responsible for Magnitsky's death, and had subjected him to "intentional" acts of "violence…that amounted to inhuman and degrading treatment".
This included persistently denying him medical treatment for a life-threatening illness, and a beating by guards just before he died.
The court also ruled that Russia's investigation into Magnitsky's death and abuse was inadequate, and that the government's decision to put him on trial on corruption charges after his death was a manifest breach of the rule of law.
The ruling represents the first fully independent assessment of a case that has led to the imposition of sanctions by the United States and Canada against senior Russian officials accused of complicity in Mr Magnitsky's death.
At the time of his death, Magnitsky had been held in pretrial detention for 358 days, while supposedly under investigation by the same Moscow Interior Ministry officers he had originally accused of corruption. The court ruled that the period of detention had been unreasonably extended by the Russian authorities, "on grounds which cannot be regarded as 'sufficient' to justify its duration".
…
https://www.justiceinitiative.org/newsroom/european-court-of-human-rights-finds-russia-responsible-for-death-of-whistleblower-sergei-magnitsky
https://www.bbc.com/news/world-europe-49481471
https://www.aljazeera.com/news/2019/08/europe-top-rights-court-condemns-russia-magnitsky-death-190827184340259.html
https://www.dw.com/en/european-rights-court-rules-against-russia-on-magnitsky-death/a-50178539
https://www.euronews.com/2019/08/27/europe-s-top-human-rights-court-acusses-russia-of-violating-sergei-magnitsky-s-rights
https://www.euronews.com/2019/08/27/russia-flouted-dead-lawyer-magnitskys-rights-says-european-court
https://hudoc.echr.coe.int/eng-press#%22itemid%22:%5B%22003-6486375-8551786%22%5D
https://echr.coe.int/Pages/home.aspx?p=home
https://www.hrw.org/news/2019/08/27/why-you-should-read-european-court-ruling-magnitsky
https://en.wikipedia.org/wiki/Sergei_Magnitsky
https://news.ru/politics/priznan-zhertvoj-espch-vynes-reshenie-po-delu-magnitskogo/ (RUSSIAN)
http://www.rfi.fr/europe/20190827-affaire-magnitski-russie-epinglee-cour-europeenne-droits-homme-cedh (FRANCAIS)
https://hudoc.echr.coe.int/eng-press#{%22itemid%22:[%22003-6486376-8551787%22]} (FRANCAIS)
https://fr.wikipedia.org/wiki/Sergue%C3%AF_Magnitski (FRANCAIS)
https://www.elindependiente.com/politica/internacional/2019/08/28/serguei-magnitsky-el-abogado-que-vencio-a-vladimir-putin-despues-de-muerto/ (ESPANOL)
https://www.ilpost.it/2019/08/27/corte-europea-dei-diritti-delluomo-sergei-magnitsky/ (ITALIANO)
https://24.sapo.pt/atualidade/artigos/russia-condenada-por-violacao-de-direitos-humanos-em-morte-de-advogado (PORTUGUES)
Tagged: European Court of Human Rights, Russia