August 21, 2019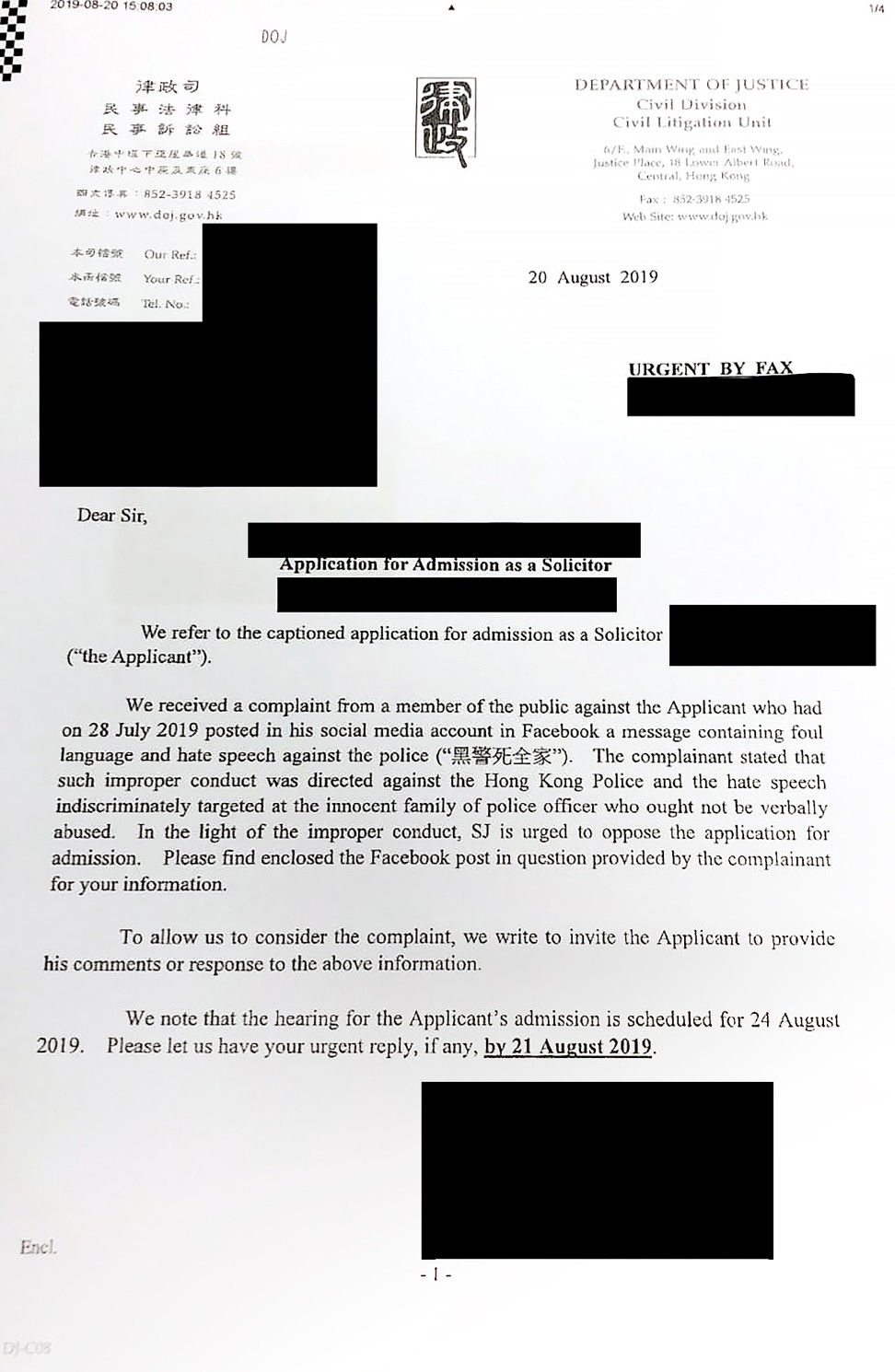 Hong Kong's justice department has ordered a trainee lawyer to explain why he was accused of directing hate speech at local police on social media just days before he qualified to join the legal profession.
The Department of Justice on Tuesday wrote to the law firm where the soon-to-be solicitor, surnamed Chu, worked for two years to demand a response, two legal sources told the Post. Chu left the firm in June, but it has continued to represent him in the admission process.
Chu was expected to be formally admitted as a lawyer before Justice Anthony Chan at the High Court on Saturday.
In its letter to the firm, the justice department said it received a complaint objecting to Chu's admission to the legal ranks and requesting a response from him by Wednesday.
According to the letter, the complaint accused Chu of posting the phrase "black cops and families go to hell" and other foul language against police on his Facebook on July 28.
…
https://www.scmp.com/news/hong-kong/law-and-crime/article/3023776/department-justice-demands-trainee-lawyer-explain
https://www.hkcnews.com/article/23023/律政司-黑警死全家-見習律師-23023/黑警死全家 (CANTONESE)
https://news.rthk.hk/rthk/ch/component/k2/1476147-20190822.htm (CANTONESE)