August 20, 2019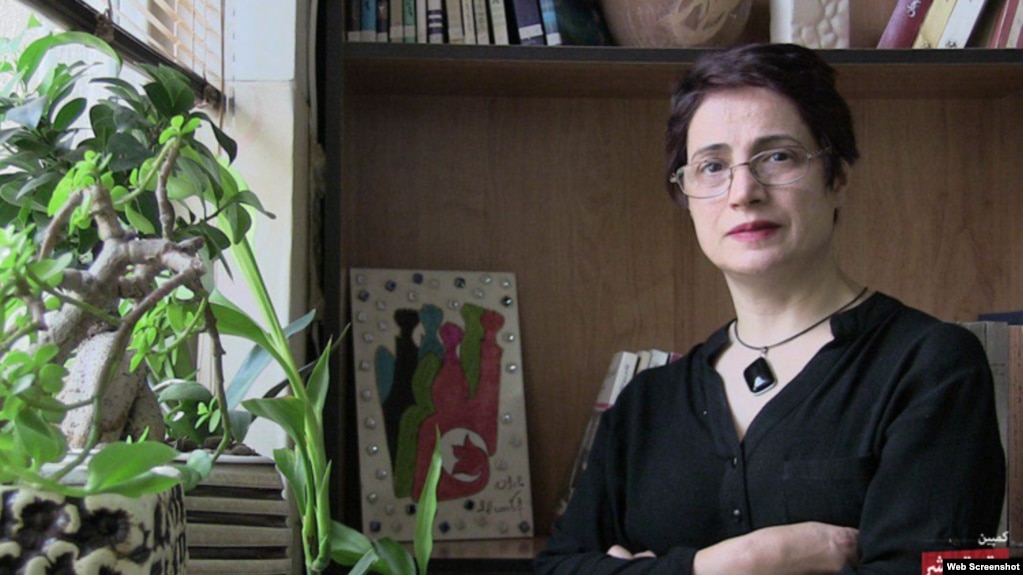 A prominent Iranian lawyer and human rights activist, Nasrin Sotoudeh, has managed to send a letter out of Tehran's infamous prison, Evin, where she is behind bars.
While incarcerated, Sotoudeh says in her bold letter, "I hear some news related to the women of my motherland that showers me with joy and happiness."
In the letter, published on the Facebook account of Ms. Sotoudeh's husband, Reza Khandan, the 56-year-old winner of Sakharov Prize has cheerfully praised Iranian women's recent moves to reject compulsory hijab and defend the right to choose their dress mode.
"Iranian women's attempts are mainly praiseworthy for the fact that they have chosen a non-violent approach towards seeking their right to dress freely," Sotoudeh has stressed, noting that Iranian women have been struggling for their lost rights and always repelled by "religious edicts" that are hundreds of years old.
Referring to the Islamic Revolution that led to the downfall of Iran's last monarch, Shah Mohammad Reza Pahlavi, the imprisoned attorney has asserted, "Forty years ago, the people of Iran were led to an arduous path that women also have had a share in passing through it. [During the past four decades] Iranian women's bodies and spirits have been targeted by control, day and night" Sotoudeh has lamented, adding, "Nevertheless, they bloomed and grew beyond expectations, and continued their struggle to end the round the clock controls over their bodies and souls."
Sotoudeh has also praised in her letter the recent anti-compulsory hijab movement, branded as Girls of the Revolution Street.
…
https://en.radiofarda.com/a/women-s-rights-defender-sends-letter-from-iran-prison/30119793.html
https://www.fidh.org/en/issues/human-rights-defenders/iran-new-report-documents-the-systematic-criminalisation-of-human
Arrests, Prison Sentences Fail to Stem Growing Public Opposition to Iran's Mandatory Hijab Law
https://en.wikipedia.org/wiki/Nasrin_Sotoudeh
https://information.tv5monde.com/terriennes/egalite-femmes-hommes-grande-cause-mondiale-le-g7-de-biarritz-sera-t-il-feministe-299512 (FRANCAIS)
https://alpesdusud.alpes1.com/news/hautes-alpes/78604/hautes-alpes-une-banderole-deployee-pour-soutenir-l-avocate-iranienne-nasrin-sotoudeh (FRANCAIS)