August 17, 2019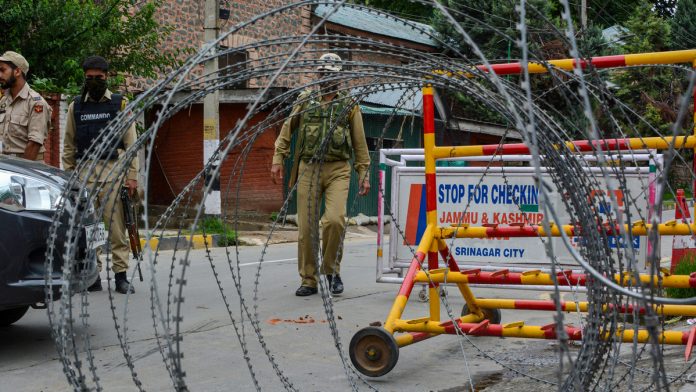 Over 600 politicians and lawyers have been detained by authorities in Jammu and Kashmir since the intervening nights of 4 and 5 August, ThePrint has learnt.
A top government functionary told ThePrint that the detained individuals include those arrested by the state police; or put under preventive custody at detention centres; or house arrested; or sent to prisons outside Kashmir.
The figure does not account for other locals, mostly youth, who have been taken into custody from various parts of Kashmir on the apprehension that they may mobilise people in small towns and villages.
"Giving the total headcount will be difficult at the moment because there is no centralised mechanism overlooking the arrests. The arrests are being undertaken by local police. But roughly the numbers are more than 600," said the government functionary who didn't wish to be identified.
…
Over 600 politicians & lawyers detained in Jammu & Kashmir up until now
Over 600 Kashmiri politicians, lawyers, activists arrested by India: report
https://news.yahoo.com/eight-protesters-injured-restrictions-reimposed-kashmir-officials-091741812.html
https://www.livelaw.in/top-stories/judicial-history-of-article-370-sc-rulings-on-jk-special-status-147257
http://www.rfi.fr/asie-pacifique/20190818-cachemire-4000-personnes-arretees-revocation-autonomie-inde (FRANCAIS)
Tagged: India, Jammu & Kashmir