July 25, 2019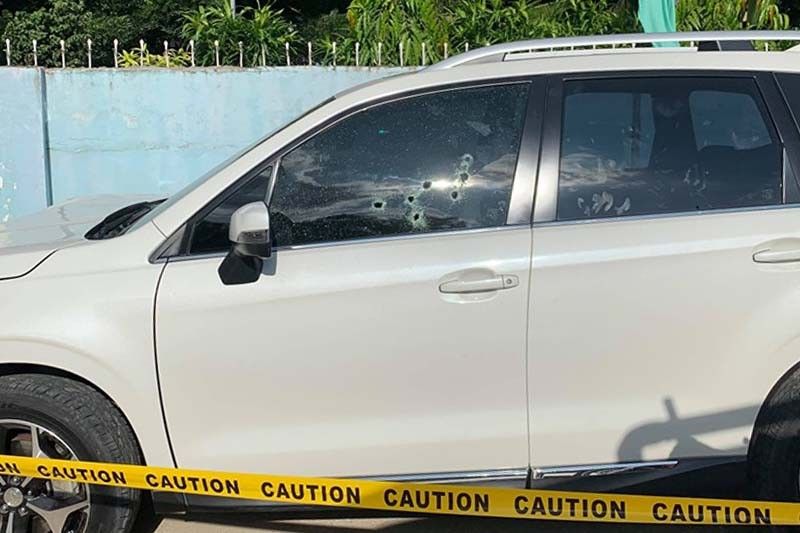 The killing of another lawyer in Negros island—whose name was said to be on a "hit list"—highlights the dire consequences of red-tagging on the lives and security of human rights defenders.
Groups Karapatan and National Union of Peoples' Lawyers stressed this Thursday as they condemned the killing of human rights lawyer Anthony Trinidad.
The 53-year-old lawyer and his wife were inside their vehicle when two motorcycle-riding assailants shot them in Guihulngan City in Negros Oriental Wednesday afternoon. Trinidad was killed, while his wife remained confined due to serious injuries.
Both groups noted that Trinidad was red-tagged prior to his killing. His name was included in a flyer bearing the names of alleged supporters of communist rebels.
Cristina Palabay said the killing of Trinidad exposes that "hit lists" often translate to killings.
"This only proves as well that the perceived dangers of being arbitrarily, maliciously and baselessly red-tagged are neither imaginary nor contrived, but constitute real threats to life, liberty and security," Edre Olalia, NUPL secretary general, said.
…
https://www.philstar.com/headlines/2019/07/25/1937762/groups-condemn-killing-red-tagged-human-rights-lawyer
NUPL: Lawyer's death shows hazard of being 'baselessly' linked to NPA
https://www.sunstar.com.ph/article/1815799/Cebu/Opinion/Tell-it-to-SunStar-Condemn-lawyers-killing
https://www.gmanetwork.com/news/news/regions/702276/kin-of-slain-lawyer-in-negros-oriental-demand-justice/story/
https://www.gmanetwork.com/news/news/regions/702302/3-killed-in-separate-shooting-incidents-in-guihulngan-city-negros-oriental/story/
Family of slain Negros Oriental lawyer appeals for justice: 'Stop the killings'
https://www.karapatan.org/Red-tagging+a+pretext+to+the+killings+of+activists+and+defenders+-Karapatan
http://tempo.com.ph/2019/07/25/village-chief-2-others-gunned-down-in-negros-oriental/
https://www.sunstar.com.ph/article/1815911
Sen. Leila M. De Lima's Statement On The Killing Of Another HRD, Atty. Anthony Trinidad
https://www.pna.gov.ph/articles/1076137
PRO-7 chief: Killings in Negros Or. are not a cause for alarm
PRO-7 chief: Killings in Negros Or. are not a cause for alarm
https://www.philstar.com/opinion/2019/07/27/1938164/spotlight-once-more-extrajudicial-killings
https://www.pna.gov.ph/articles/1076112
Attacks on Filipino lawyers and law workers 23 7 19 (MONITORING COMMITTEE REPORT)