July 15, 2019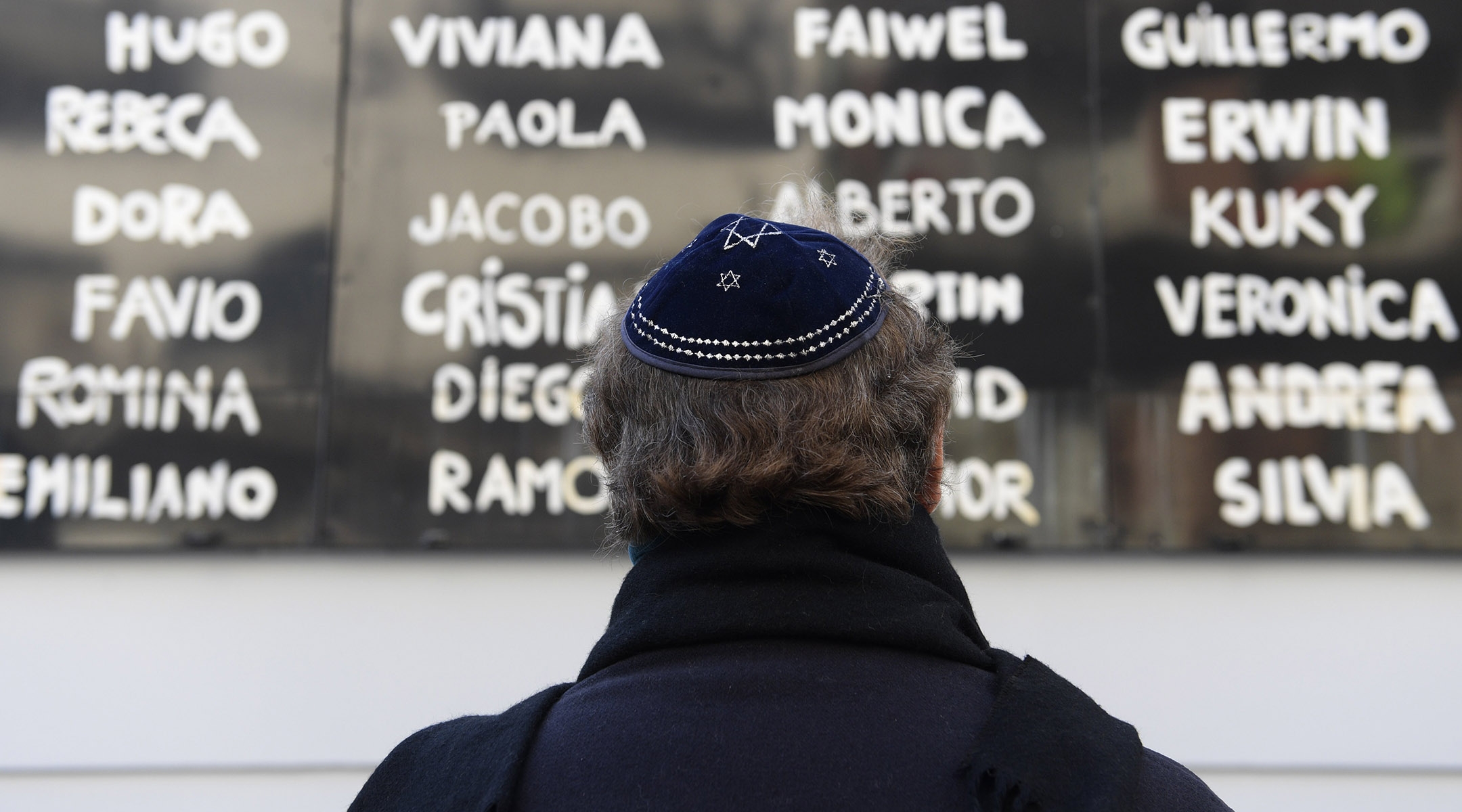 In any crime against a community, certain things must happen to provide some measure of healing and redemption.
But as we approach the 25th anniversary of the horrific bombing of the AMIA Jewish center in Buenos Aires, Argentina, these necessary steps have not taken place.
Despite years of activity and rhetoric, justice has not been achieved for the victims, their families and Latin American Jewry — 85 people were killed and 300 injured. Argentines have not been brought together in solidarity with the Jewish community, and the government has not instilled a measure of confidence that such a devastating event will be prevented from ever happening again.
Because of this reality, a feeling exists all these years later that the terror is being relived constantly rather than being put behind them.
Early on, it became clear that Iran, through its terrorist proxy Hezbollah, was responsible for the bombing. Hezbollah had been active in the anarchic border among Argentina, Paraguay and Brazil known as the Triple Frontier.
Interpol made clear that it suspected high-level officials in the Iranian regime as being the masterminds of the plot. In 2007, red alerts were issued for former Foreign Minister Ahmad Vahidi and other Iranian officials. Disappointingly, Interpol did not issue similar alerts for former officials such as Ali Rafsanjani, Ali Akbar Velayati and Hadi Soleimanpour, the ex-ambassador to Argentina.
Meanwhile, different Argentine governments and judiciaries mismanaged or politicized the matter and never truly followed up to bring those responsible to justice.
The investigation reached a low during the presidency of Cristina Fernandez de Kirchner between 2007 and 2013. A special prosecutor, Alberto Nisman, was appointed and, according to reports, he allegedly found Kirchner and other members of her government guilty of complicity with the Iranians to cover up the Iranian role in the bombing. The day before Nisman was scheduled to issue his findings, he was found dead in his apartment.
Kircher's government quickly claimed it was a suicide, but it soon became apparent that Nisman had been murdered.
…
Latin American Jews still don't have justice 25 years after the AMIA massacre
https://www.jpost.com/International/US-House-of-Representatives-pass-resolution-in-regards-to-AMIA-bombing-595836
https://www.timesofisrael.com/argentine-presidential-candidate-testifies-in-kirchner-iran-cover-up-case/
Argentina, Iran, and the Enduring Mystery Surrounding the Death of a Special Prosecutor
https://thehill.com/opinion/international/452469-its-time-to-hold-iran-accountable-for-terrorism-in-argentina
https://www.jpost.com/Diaspora/Antisemitism/25-years-since-AMIA-resentment-resistance-resilience-596004
https://www.haaretz.com/world-news/americas/.premium-amia-argentina-jews-iran-hezbollah-terror-attack-25-years-after-1.7535121
https://www.jpost.com/Opinion/The-86th-victim-595882
https://www.jpost.com/Opinion/A-unique-monument-pays-tribute-to-the-victims-of-the-AMIA-bombing-595883
http://www.sunshinestatenews.com/story/house-passes-ted-deutchs-resolution-honoring-victims-hezbollahs-irans-terror-attack-argentina
https://www.timesofisrael.com/25-years-after-amia-bombing-israeli-argentinian-envoys-still-hope-for-justice/
https://en.mercopress.com/2019/07/18/a-unique-monument-pays-tribute-to-the-victims-of-the-amia-bombing
https://www.cnsnews.com/news/article/patrick-goodenough/25-later-prominent-iranians-wanted-deadly-bombing-still-walk-free
http://www.thejewishstar.com/stories/amia-insult-injury-and-argentinas-election,18124
The Men Responsible for the AMIA Bombing Are Known—and Still at Large
https://en.wikipedia.org/wiki/Alberto_Nisman
http://elmed.io/matanza-de-la-amia-25-anos-de-impunidad/ (ESPANOL)
https://www.france24.com/es/20190711-fernandez-declara-juicio-pacto-argentina-iran (ESPANOL)
https://www.infobae.com/politica/2019/07/10/chicanas-y-una-diferencia-con-cristina-kirchner-en-torno-a-la-denuncia-de-nisman-la-declaracion-de-alberto-fernandez-sobre-el-pacto-con-iran/ (ESPANOL)
https://www.lavoz.com.ar/politica/caso-nisman-unico-imputado-como-participe-del-crimen-diego-lagomarsino-trabaja-como-perito- (ESPANOL)
https://www.lanacion.com.ar/editoriales/hezbollah-y-el-terrorismo-nid2267464 (ESPANOL)
https://fr.timesofisrael.com/un-responsable-de-wahington-promet-daccroitre-la-pression-sur-liran/ (FRANCAIS)
https://fr.wikipedia.org/wiki/Alberto_Nisman (FRANCAIS)