July 9, 2019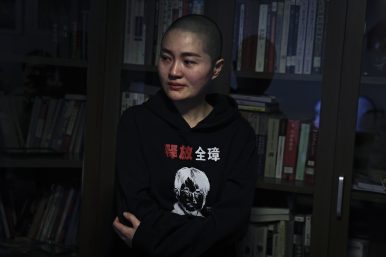 On June 28, 2019, Li Wenzu was finally able to meet her husband, Wang Quanzhang, after being separated from him for 1,413 days. She says she found her husband, once reserved and calm, agitated and anxious. He sounded emotionless when he saw his wife and son. He had lost a great deal of weight but told her he put on a few pounds because the prison was treating him well. He told them not to visit him in the coming months, despite the long period of separation.
After having fought hard for the past four years just to see her husband in person, the meeting was far from what Li expected.
Wang Quanzhang is a human rights lawyer who worked on issues considered sensitive by the Chinese government. He is the last lawyer imprisoned in connection with the lawyers crackdown that started exactly four years ago on July 9, 2015. Nearly 250 human rights lawyers and activists were targeted in the so-called "709" crackdown.
Li and her son Quanquan received no news about Wang for more than three years after he was taken into custody. The only exceptions were an arrest notice that came in January 2016 and a notice of the sham trial in December 2018, which she was barred from attending. Wang was sentenced to four years imprisonment for "subverting state power." Even now, no one in his family has seen the verdict.
Li and the lawyers she hired made countless requests to meet Wang in the detention center. It was only last month that any of them could even see him once.
…
https://thediplomat.com/2019/07/1413-days-and-counting-li-wenzus-fight-for-her-husbands-freedom/
Statement by the China Human Rights Lawyers Group on the Fourth Anniversary of the '709 Incident'
https://www.scmp.com/news/china/politics/article/3008782/after-four-years-china-continues-deny-wife-709-human-rights
Campaign for Direct Elections of Beijing Lawyers Association, 2008-2009
https://www.scmp.com/news/china/policies-politics/article/2111062/wang-quanzhang-last-709-lawyer-left-chinas-legal-limbo
https://en.wikipedia.org/wiki/Wang_Quanzhang
Tagged: China