July 1, 2019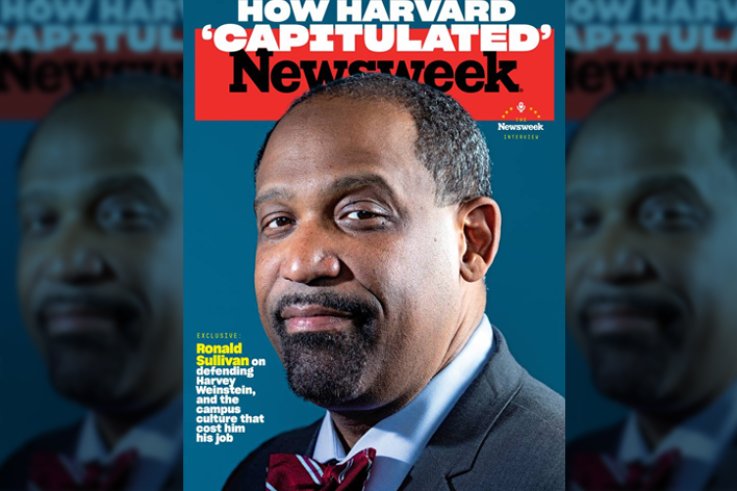 Last month, Harvard College told Ronald S. Sullivan, Jr., and his wife that it would not renew their contracts as faculty deans of Winthrop House, one of the school's 12 residential communities. They had held their positions for ten years. When appointed, they were the first African-Americans to be named faculty deans at Harvard.
Their contentious departure was the culmination of a series of campus protests. The turmoil was unleashed after the New York Post reported in January that Sullivan—a clinical professor at Harvard Law School, the head of its Criminal Justice Institute, and a nationally prominent criminal defense attorney—would be joining the team of lawyers representing film producer Harvey Weinstein. Since October 2017, when more than a dozen women first came forward with accusations, Weinstein had become the personification of power-based, sexual harassment and assault, accelerating the worldwide #MeToo movement. Sullivan would be helping defend Weinstein against a five-count indictment in New York State Supreme Court in Manhattan alleging rape and predatory sexual abuse.
Some students protested that the role on Weinstein's team was inconsistent with Sullivan's duties as faculty dean, and even that they felt unsafe with a dean who was aiding such a person.
In a Newsweek exclusive, Sullivan gives his first interview since his ouster. In it, he defends his decision to take the case and accuses Rakesh Khurana, the Dean of Harvard College, of "cower[ing]" and "capitulating" to the "loudest voices in the room."
"I certainly cannot dispute how some people feel," he says. "But I strongly believe that it's … the job of the educator is to help students determine whether their feelings are rational… I would argue that a good educator would explore those feelings and help educate the student in a way where the student can exist in a diverse, heterogeneous environment."
…
https://www.newsweek.com/exclusive-how-harvard-caved-student-protesters-fired-its-first-black-faculty-dean-1446906
https://www.boston.com/news/local-news/2019/06/25/harvard-law-professor-ronald-sullivan-new-york-times-oped
https://pjmedia.com/trending/black-prof-demoted-after-representing-weinstein-condemns-harvards-dereliction-of-duty/
https://www.vanityfair.com/hollywood/2019/06/harvey-weinstein-ronald-sullivan-jr-lawyer
https://www.newtondailynews.com/2019/06/25/the-dis-grace-of-harvard/a7ffqrt/
Harvard's first Black faculty dean explains how student protestors cost him his job
https://www.vanityfair.com/hollywood/2019/07/harvey-weinstein-hearing-jose-baez-out
https://en.wikipedia.org/wiki/Ronald_S._Sullivan_Jr.
https://www.tempi.it/harvard-epura-il-decano-sullivan-avvocato-del-diavolo-weinstein/ (ITALIANO)