June 10, 2019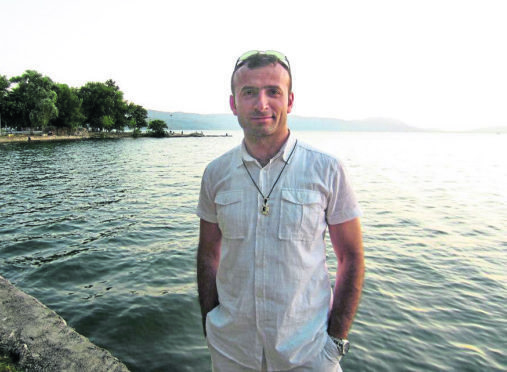 Hanifi Baris was previously arrested in Turkey for posting critical commentary online about the country's leader President Recep Erdogan.
He avoided jail after facing trial this Spring.
But the human rights lawyer, who graduated from Aberdeen University's Centre of Citizenship, Civil Society and Rule of Law with a PhD two years ago, was again arrested last Thursday by police in Istanbul for "posting items with criminal content on Facebook and Twitter accounts".
He was notified that a new case had been opened against him on May 31, related to the charge of "insulting the Turkish President" through his social media posts.
The first hearing is due to be held on October 8 this year, at the Bakırköy court in Istanbul.
Since Mr Baris has not received the indictment yet, it remains unclear which of his social media posts form the basis of the case.
The academic is due to return to the Granite City this September, after he was awarded a prestigious three-year Leverhulme Early Career Fellowship at Aberdeen University.
…
Scholar arrested by police just months before returning to Aberdeen to start prestigious fellowship
http://www.thegaudie.com/articles/aberdeen-academic-charged-with-insulting-the-turkish-president-may-face-years-in-prison
https://www.frontlinedefenders.org/en/case/hanifi-bar%C4%B1s-charged-insulting-turkish-president
Hanifi Bariş awarded Leverhulme Fellowship at CISRUL
https://www.facebook.com/groups/433508947128873/