June 6, 2019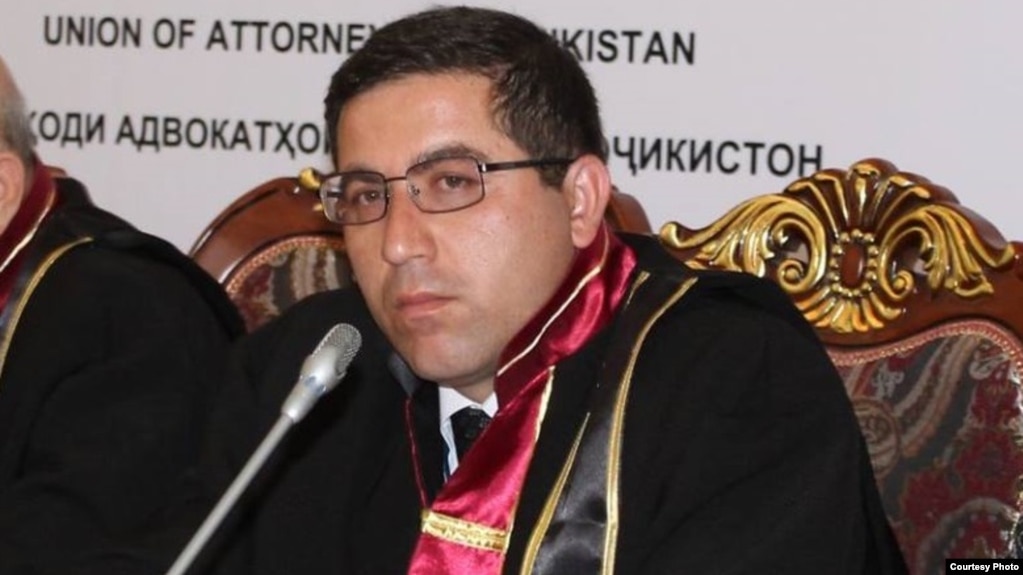 A UN agency is calling on authorities in Tajikistan to free lawyer Buzurgmehr Yorov from prison, saying Yorov's rights have been consistently violated since the moment of his detention.
Yorov was one of the very few lawyers in Tajikistan willing to defend people the Tajik government considered opponents. Yorov was also a vocal critic of rights abuses.
In September 2015, Yorov agreed to represent 13 high-ranking members of the Islamic Renaissance Party of Tajikistan (IRPT). The IRPT had been represented in the Tajik government until March of that year, when it lost its last two seats in parliament. By late August, a Tajik court had banned the party; then, in September, following an armed conflict between government forces and a group loyal to the country's deputy defense minister, a Tajik court declared the IRPT an extremist group and arrested the members of the party's leadership who were still in the country. The authorities never publicly offered compelling evidence to substantiate accusations of links between the mutinous deputy defense minister and the IRPT.
On September 26, 2015, Yorov met with one of his clients. Two days later, he made a public statement saying his client was being tortured. Later that same day, Yorov was taken into custody. On October 6, 2016, a court in Tajikistan found Yorov and fellow human rights lawyer Nuriddin Makhamov guilty of fraud, swindling, arousing national, racial, local, or religious hostility, and extremism, and gave them long prison sentences.
Yorov was put on trial two more times with additional time added to his sentence, eventually totaling 28 years.
…
https://www.rferl.org/a/un-group-calls-on-tajik-government-to-release-imprisoned-rights-lawyer/29985133.html
https://eeas.europa.eu/delegations/tajikistan/63795/european-union-and-tajikistan-held-their-7th-cooperation-committee-meeting_en
https://www.hrw.org/news/2019/06/11/submission-un-human-rights-committees-review-tajikistan
Tajikistan: ICJ calls for immediate release of imprisoned lawyer
UN committee offers grim view Tajikistan's human rights record
https://akhbor-rus.com/-p2321-161.htm (RUSSIAN)
Tagged: Human Rights Watch, International Commission of Jurists, Lawyers for Lawyers, Tajikistan, United Nations